Most trades are the result of a plan or strategy. This means traders know before entering the Forex market where they want to get out.
Everyone wants to get out with a profit, but that's not possible all the time. Market movements are often unpredictable and chaotic. Therefore it is wise to have a stop-loss order to accompany any given trade.
Below we have highlighted our preferred Forex brokers that offer guaranteed stop losses.
Rank
Broker
Special Offer
Min Deposit
Spreads From
Max Leverage
Regulations
Support
Start Trading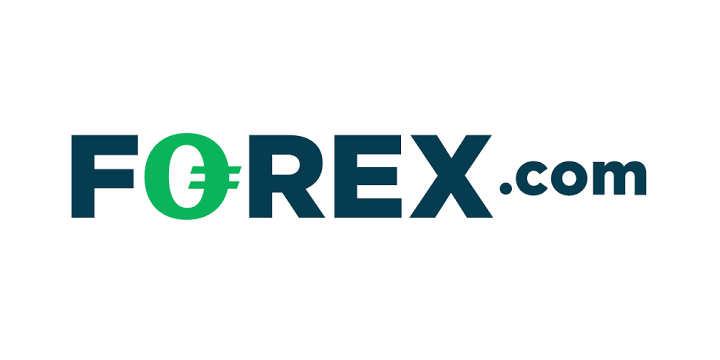 No commissions
$50
0.8 PIPs
30:1
CIMA, NFA, CFTC, FCA, IIROC, ASIC, FFA Japan, MAS, SFC of Hong Kong
Forex trading involves significant risk of loss and is not suitable for all investors.
1
Spreads From 0.8 PIPs
Max Leverage 30:1
Min Deposit $50
Register now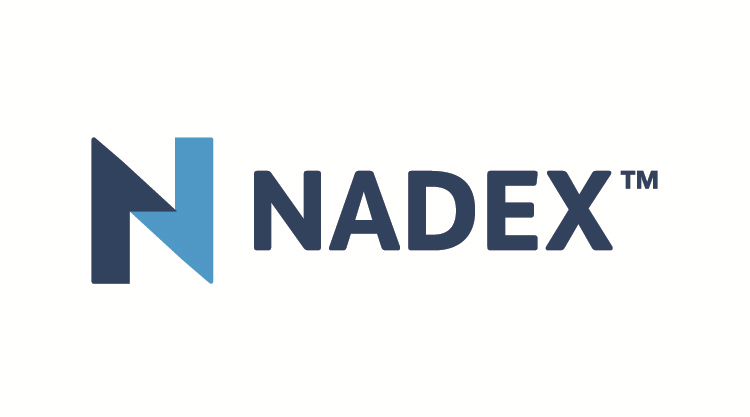 Lifetime demo account
$250
0.1 PIPs
30:1
CFTC
2
Spreads From 0.1 PIPs
Max Leverage 30:1
Min Deposit $250
Register now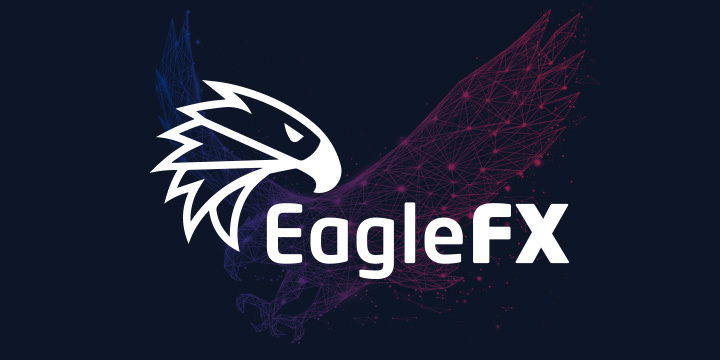 Same Day withdrawals
$10
1.2 PIPs
500:1
3
Spreads From 1.2 PIPs
Max Leverage 500:1
Min Deposit $10
Register now
4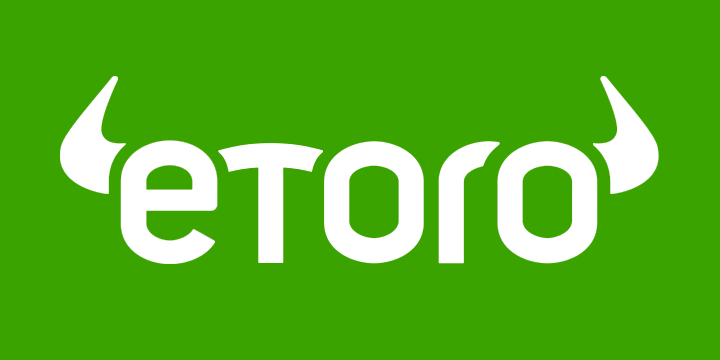 EUR/USD from 0.5 pips
$200
0.5 PIPs
30:1
CySEC, FCA
eToro USA LLC does not offer CFDs and makes no representation and assumes no liability as to the accuracy or completeness of the content of this publication, which has been prepared by our partner utilizing publicly available non-entity specific information about eToro. eToro is a multi-asset platform which offers both investing in stocks and cryptoassets, as well as trading CFDs. Please note that CFDs are complex instruments and come with a high risk of losing money rapidly due to leverage. 66% of retail investor accounts lose money when trading CFDs with this provider. You should consider whether you understand how CFDs work, and whether you can afford to take the high risk of losing your money.
4
Spreads From 0.5 PIPs
Max Leverage 30:1
Min Deposit $200
Register now
What is a stop-loss?
The name says it all. A stop-loss order does just that – stops the losses at the requested point. No one can spend all the time in front of the screens to check the market. When not in front of the terminal the market is still open and having no stop loss is extremely risky.
Trading without a stop-loss is often a mistake. A stop-loss order ensures your trades have limits in place in the chance of potential losses. With limited losses, you'll have chances to recover with further trades.
It is a major tool used to help traders manage their risk, and we would recommend you do the same! There can often be confusion between a stop loss and a margin call, we've created a page to help you understand the difference.
What is a guaranteed stop-loss?
With a guaranteed stop-loss, the broker aims to get you out of trade regardless of market volatility. That's not possible in all cases using regular stop-loss orders because the currency market sometimes travels fast and there may be limited liquidity at certain prices.
For instance, imagine you have a regular stop-loss order, and the Non-Farm Payrolls (NFP) release sends the price towards your stop. Because of the volatility, a phenomenon called slippage occurs, and the broker fills the order depending where the market was.
A guaranteed stop loss is usually provided by market makers who also offer you the liquidity… but, for the safety of the trading account, some traders prefer it.
Do stop losses always work?
In principle, yes. A guaranteed stop-loss order is always executed at the desired price, regardless of slippage or market gapping. In the currency markets, gaps rarely form during the trading week, but they are common on Sunday evening's opening. However, sometimes the FX market gaps during regular hours (e.g., January 2015 Swiss National Bank dropped the 1.20 floor on the EURCHF pair), and a guaranteed stop-loss order is filled no matter what.
Guaranteed stop-loss vs Regular stop loss
Guaranteed stop-loss — your stops are executed at the requested price level no matter what.
Regular stop loss — your stops are subject to market volatility and best available price, execution not guaranteed.
Does it really matter which stop loss to use?
The answer is "Yes", if a trader plans to trade during volatile markets (e.g. Non-farm payroll, other news releases), if high leverage is used, a traders chooses one of the volatile currency pairs, and/or if traders are unable to monitor their open positions on a regular (at least daily) basis.
The answer might be "No", if none of the above applies. However, the risks are still there.
What are the risks? Price Gaps and Slippage.
Choosing a broker that offers guaranteed stop losses
A guaranteed stop-loss tries to provide piece of mind, albeit most brokers nowadays offer negative balance protection. It means traders can't lose more than the funds in the trading account, but a guaranteed stop-loss comes as extra insurance. Some great options exist on the preferred brokers mentioned in the list above.
Why use a stop-loss?
A stop-loss order is part of the trading plan. It limits the loss, offering the chance to start a new trade while still having funds in the trading account.
The stop-loss order defines the risk in a trade. A typical trade risk for some traders is 1% and aims at gaining at least 2% or more. That's called a 1:2 risk-reward ratio and enables traders to remain break-even with only one win in three trades.
On the other hand, trading without a stop-loss can usually be a mistake. The markets travels so fast sometimes that bad things go worse and worse becomes terrible. The next thing you know, the account is gone, as traders have a hard time cutting losses. Why not let the stop-loss order do this for you?
Understanding stop-loss orders
Let's look at the example below.
Here's a EURUSD chart. Depending on their strategy a trader may enter at the blue, and place a stop-loss at the red, meaning that the losses should not pass that level while hoping the market instead heads for reward.
How Price Gaps and Slippage affect Stop loss
Price Gaps — the price changes so quickly that there is a visible gap on the chart. All orders caught in the gap are not filled. All stops caught in the gap are not executed.
Slippage — the price has changed relatively quickly and there was not enough time to fill the stop order at a requested level. As a result, the stop is filled at the next best available price, incurring slippage.
There are no gaps, so you won't even see it on the chart.
Getting "slipped" on the stop loss is not as bad as getting caught in a gap. With slippage, your stop-loss is executed anyway, although not at a desired price. While with gaps your stop is not executed at all, and you need to close the trade manually.
Price gaps and slippage don't affect guaranteed stop losses. With guaranteed stop losses your order is executed in all market conditions, every time and any time. It's guaranteed.
Or is it? When your broker makes claims about Guaranteed stop losses, read the fine print. Read the Terms & conditions. You may find that some brokers "would do their very best" to provide your with a guaranteed stop loss, but if it's "beyond their control" (technical or other) your stop will not be honoured.
Forex brokers that offer Guaranteed stop loss
CMC Markets
"Guaranteed Stop Loss Orders (GSLO) eliminate the risk of slippage on orders, caused by volatility or the gapping of prices, whatever the cause… a premium is charged for attaching a Guaranteed Stop Loss Order."
ETX Capital "You want full access to tools such as complex order types, trailing stops and guaranteed stops". A premium should be paid for this service.
ForexCT "Do you offer free guaranteed stop losses? Yes. Regardless of currency volatility or market gapping, we always guarantee stop losses on every single forex trade."
IG Markets
"Attaching a guaranteed stop puts an absolute limit on your potential loss. Even if the market gaps suddenly, your position will be closed out at exactly the price you specified, with no risk of slippage… subject to an additional charge."
Plus500
"Even if the market gaps suddenly, the position will be closed out at exactly the price specified, with no risk of slippage. "Guaranteed Stop" is available for specified instruments only."
Trading 212
"Trading 212 provides guaranteed stop-loss during trading hours."
Forex broker with Guaranteed = Regular stop loss
Easy-Forex"easy-forex® makes all efforts to guarantee rates, when it is able to do so, unless market conditions prevent delivering the rate selected."
Dukascopy
"Dukascopy Bank guarantees the execution of Stop Loss orders. However, during fast markets or gaps, there is a risk of large slippage."
iFOREX
"Guaranteed stop-loss levels*"
Do you know another Forex broker that offers Guaranteed stop loss?
Please suggest by adding a comment below.
Forex brokers with minimum Stop & Limit order distance requirement
There are Forex brokers who require certain minimum distance for trading stops & limit orders to be met when trading.
In simple words, to a trader this translates into a requirement to place stops on each trading position no closer than the X amount of pips from the entry point, or from the current price if they modify an already open position.
Not to be mistaken for the default minimum distance limits anchored to Bid-Ask prices by all trading platforms to allow any trading at all.
It is trader's job to know about these limits and rules and decide whether to accept the conditions, while we're going to focus on the facts:
When speaking about brokers, this measure helps them to prevent any system abuse, quote delays abuse etc, as well as stop unwanted scalping activities.
For traders this brings several additional conditions to deal with:
1. When a trader opens a position, the initial spread is paid. When a trader is required to place a stop at a certain minimum distance, he is, basically, asked to bid another X amount of pips which cannot be claimed back.
Should a trade go wrong, a trader will not be able to close a position sooner than after a minimum required distance, meaning that a loss on each unprofitable trade cannot be smaller than X amount of pips.
(When a trade was placed by a mistake, which could happen, the cost of closing such trade will be again no less than X amount of pips).
2. The requirement for a minimum distance for stops & limit orders eliminates any possibility to use scalping tactics effectively.
3. The same requirement can interfere with some EAs, which might not work properly under such conditions.
We'll be making a list of brokers who use the minimum stop/limit distance rule in Forex.
Please help us create the full list of brokers who's trading conditions include the requirement for minimum stops/limits.
Forex Time (FXTM) – Limit & Stop levels – 0.5 – 2 pips.
Alpari International – EURUSD spread 0.4-1.7 pips.
ActivTrades – EURUSD spread 1.6-2 pips, limit order, TP, SL distance – 5 pips minimum away from the current price.
AL Trade – EURUSD spread – 2 pips, limit order distance – 10 pips away from the current price.
Citypoint Trading – Example for EURUSD:
Limit Order Placement 20 pips from current market price
Stop Order Placement 20 pips from current market price
EXNESS – EURUSD – 1.2 pips stop level distance for pending orders.
FBS – EURUSD Stop Loss, Take Profit and pending orders minimum distance is 2 pips.
Finexo – EURUSD spread 3 pips, stop-limit order distance – 8 pips.
ForexCent – EURUSD stop order distance – 6 pips.
FortFS – Limit & Stop levels – 2 pips Limit, 10 pips Stop.
FXOpen – Stop Loss, Take Profit and Pending Orders 10 pips or more away from the current price.
FXOptimax – Fixed spread accounts – EURUSD spread 2 pips, stop order distance – 5 pips.
FxPro – For pairs with maximum spread of less than 5 pips the limit must be placed at least 5 pips from the market price.
GO Markets – Pending orders can be placed 2 pips (20 points) away from the current market price.
HotForex – EURUSD limit and stop levels distance – 3 pips.
HY Markets – minimum distance for EURUSD – 4 pips.
MFX Broker – Example for EURUSD:
Limit Order Placement 5 pips from current market price
Stop Order Placement 30 pips from current market price
IFC Markets – Minimum Limit and Stop Order setting range may vary from 1 to 7 spreads from the market price depending on current market's liquidity.
(1-3 pips on Majors).
MAYZUS – EURUSD Stop Loss minimum distance – 2 pips, Take profit minimum distance – 2 pips from the current market price. The minimum distance vary depending on the account type.
RoboForex – EURUSD limit & stop levels distance – 2 pips.
Saxo Bank – EURUSD Stop Order minimum distance – 20 pips from current market price.
XM – EURUSD Stop Loss minimum distance – 5 pips, Take profit minimum distance – 5 pips from the current market price.
Vantage FX – minimum distance 3 pips for TP/SL from actual price.
Conclusion
A stop-loss order is recommended for any trade. Without it, traders leave everything to chance, and that's not trading, it's gambling.
Trading is the result of a strategy, and any strategy knows the risks and rewards involved. Make sure you know yours by picking the right brokers to execute the stop-loss orders!
---
FAQ's
What if I don't use a stop-loss order?
That's fine, but not wise. In the end, the market will get you with a sudden move that you can't monitor.
Can brokers change the stop-loss unilaterally?
No.
Is it wise to move the stop-loss?
It depends. If you find a flaw in your analysis and it still makes sense to be in the trade, why not?
What is a proper risk-reward ratio for any stop-loss order?
Usually, some traders like to us a Minimum of 1:2. However, this depends on your own expectations.
---
For more brokers of different trading conditions, we've pulled together the best brokers for each:
Copyright ©100Forexbrokers.com | All Rights Reserved