WTI Crude Oil Keeps Pressuring $70 as Hurricane Ida Closes Texas Oil Fields
The price of oil recovered most of its August losses. Ahead of the OPEC+ meeting later this week, the oil price keeps pressuring the highs fueled by Texas oil fields' shutdown. Higher oil prices boost inflation and keep the stock market at record highs.
One of the stories of the trading month that is about to end today is the sharp recovery of the price of oil from its most recent lows. The market bounced from $62 and now threatens to break above $70. The sharp recovery was driven by multiple factors.
First, the risk-on market sentiment helped fuel the comeback – and the other way around; recovering oil prices put a tailwind behind the risk-on sentiment. As such, stock markets in advanced economies reached or remained close to their all-time highs.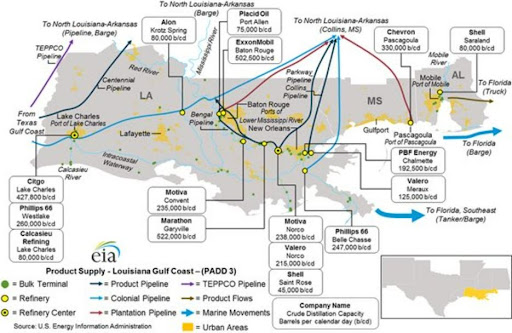 Second, the market participants await for the OPEC+ meeting to start this week. The cartel was reluctant to increase the supply despite the strong demand as the economic recovery continued.
Third, the hurricane season has started and most of the crude and gas production is shut down in the United States. Hurricane Ida caused companies to shut down 91% of the oil production.
Hurricane Ida Shuts Down Production in the Gulf of Mexico
Hurricane Ida is responsible for the shutdown of almost the entire oil production in the Gulf of Mexico. Companies were forced to close the oil fields and refineries as Ida strengthened from a category 4 storm.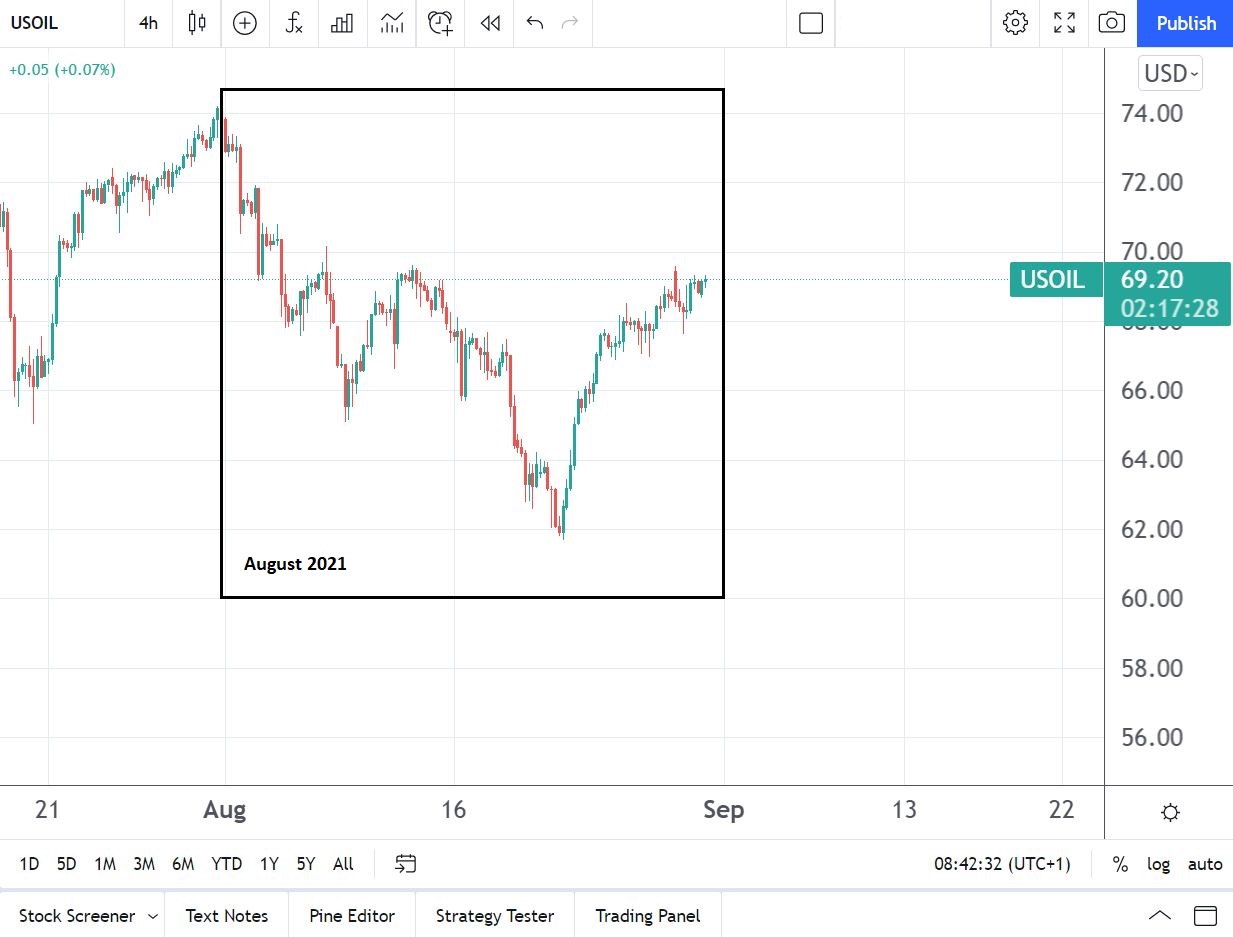 We talk about 1.65 million barrels per day being taken off the market. Naturally, because the price of oil is driven by supply and demand imbalances, like any other commodity, the developments in Texas should support it ahead of the OPEC+ meeting.
To sum up, the price of oil remains bid and a daily close above $70 is even more bullish. If OPEC+ signals no intentions to increase production to offset the impact of Ida, then there is scope for even higher oil prices.