What's Behind the Recent Japanese Yen's Decline?
Fumio Kishida has won the race to become Japan's next Prime Minister – is this why the JPY fell?
One of the dominant themes in the currency market in September was the ongoing Japanese yen's weakness. The decline is particularly visible in the second half of the month when the race for the new Prime Minister intensified.
The sharp decline of the Japanese yen started when the former Prime Minister, Suga, announced that he would not run in the new election. The markets took it as a positive sign because the other candidates vowed to deliver more stimuli to help the economy recover from the coronavirus crisis. As a result, even the Nikkei 225 index broke out of a months-long consolidation.
The Japanese yen lost three big figures (i.e., three hundred pips) against the U.S. dollar in the last week alone. The USD/JPY pair rose from 109 to 112, with the last leg higher coming on the announcement that Fumio Kishida has won the race to become Japan's next Prime Minister.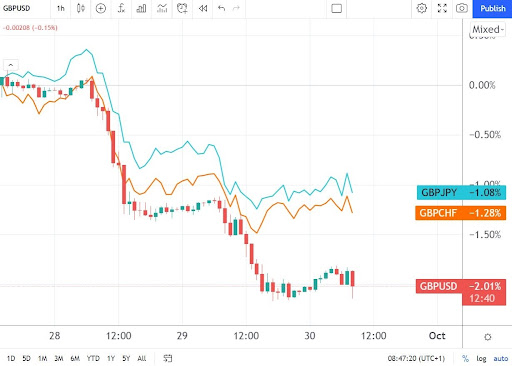 Japanese Yen at 18-month Low Against the U.S. Dollar
Kishida, a former minister of foreign affairs, supports bold monetary and fiscal policies, building on Abe Shinzo's legacy (i.e., the Prime Minister leading Japan before Suga). Abe remained in history as the one who supported the Bank of Japan's massive quantitative easing programs that led to a sharp decline in the Japanese yen – the USD/JPY rose from below 80 to over 120 in response.
The recent rally in the USD/JPY pair looks similar to the start of the massive rally some years ago. Should Kishida turn out to be the new Abe, the pressure on the yen will likely continue.