US Real GDP Misses Expectations, Dollar Sinks to One-Month Low
The US economy grew less than the market expected in the second quarter. The US dollar sank to a one-month low shortly after the release.
The US Advance GDP is one of the most important economic releases. Published quarterly, it shows the total value of all goods and services produced by the largest economy in the world.
In the United States, three versions of GDP are released a month apart – advance, preliminary, and final. Out of the three, the advance GDP is the earliest and, thus, has the biggest impact on financial markets.
For the second quarter, the market participants expected the US real GDP to print 8.5% YoY, but the number came out at 6.5% – much lower than expected. As a result, the US dollar sank to a one-month low shortly after the release, even though the details in the GDP report are not as bad as the headline sounds.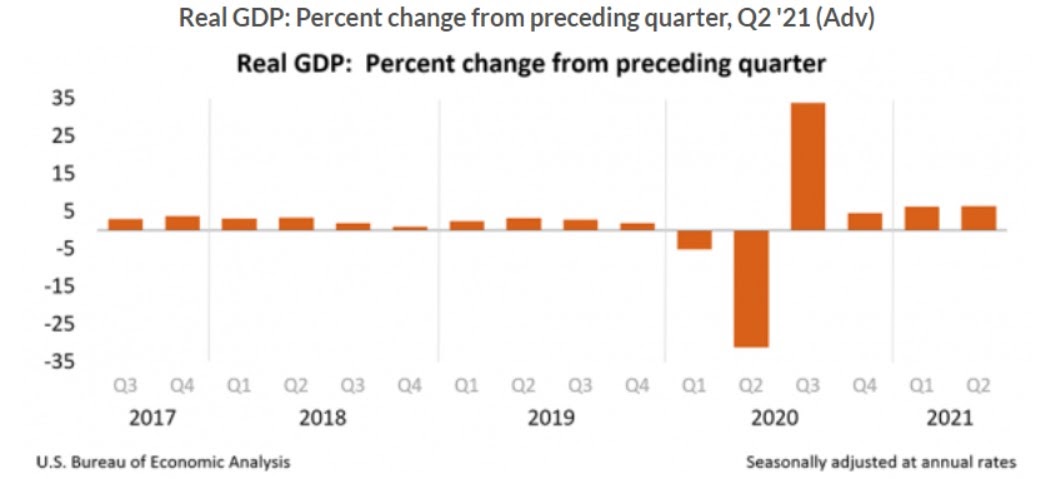 Inventories Cut GDP by 1.1%
A significant part of the miss belonged to inventories. They cut the GDP by 1.1%, and, eventually, they will need to be brought in line with the final demand. When this happens, it will be a positive aspect for future factory production.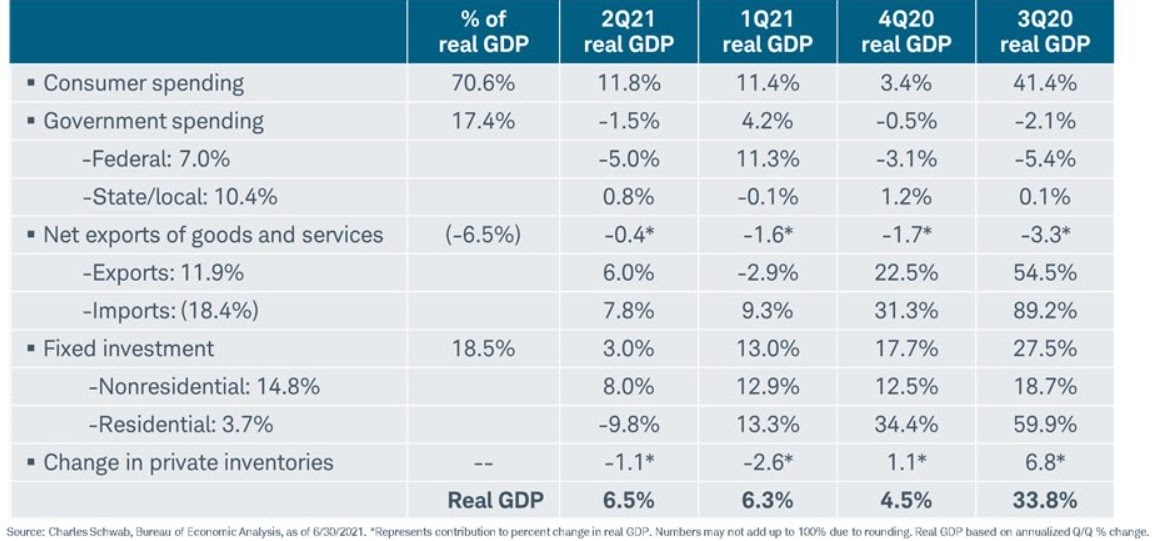 While the headline shows a clear miss for the quarter, the report shows the fastest pace of year-over-year core GDP growth in the history of the measure, as shown by the real final sales to private domestic purchasers. On the flip side, residential investment declined by -9.8% annualised in Q2 2021, illustrating the fact that supply constraints on construction are a macro problem.
Consumer spending remains elevated, up by 11.8% annualised this quarter. This is good news, and the level is well above pre-pandemic.
All in all, it is a mixed report but triggered another leg lower for the US dollar.