US Inflation Expected to Moderate Once Energy Effect Eases
Inflation in the United States and elsewhere is running high. Controversies were born between those arguing inflation is temporary and those saying it is here to stay. Which camp will win the inflation debate?
The coronavirus crisis sparked bottlenecks and backlogs as the world's economies reopened pretty much at the same time. Moreover, the strong demand led to an increase in energy prices and thus to higher inflation.
Some metrics point to inflation as high as four decades ago. During the 1970s, high inflation led the Federal Reserve to raise the interest rates abruptly. Nowadays, the Fed does not plan to raise the federal funds rate, but it even struggles to announce the tapering of its asset purchases program (i.e., quantitative easing).
As such, investors are left with the impression that there is no end in sight for how high the prices of goods and services will rise. But what triggered higher inflation, and will it moderate as the energy effect eases?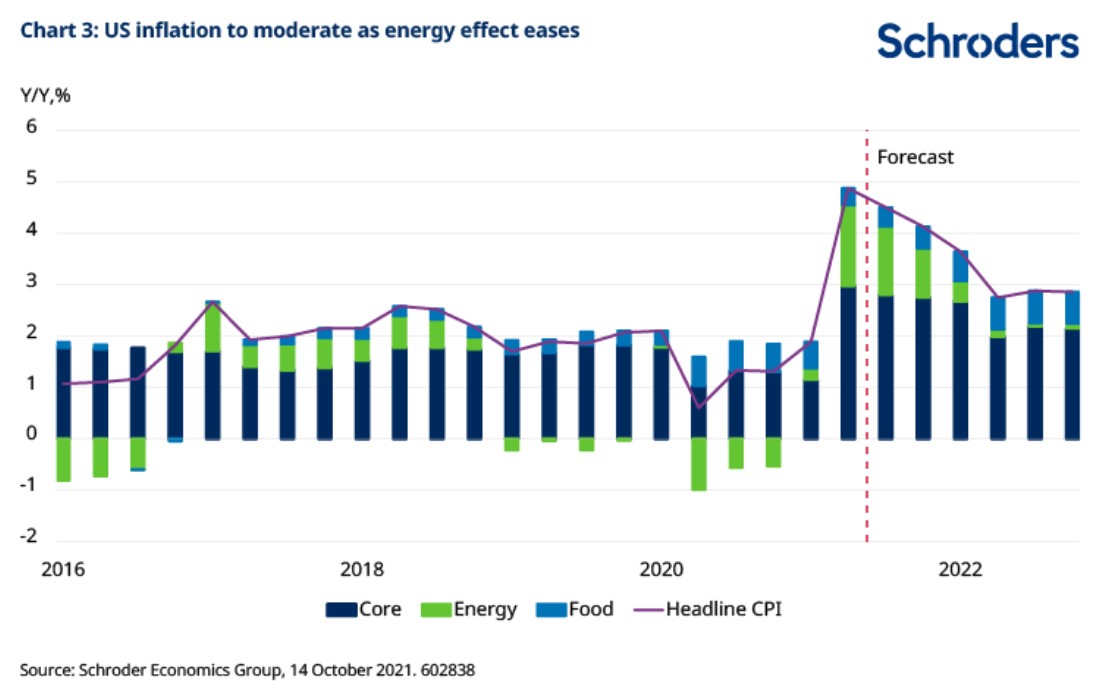 What Triggered Higher Inflation and Why Is the Dollar Strong?
One of the main reasons for the surge in inflation is the global backlog of work which has surged with the reopening of the economic activity. At the same time, delivery times hit record highs. Longer delivery times are responsible for higher inflation globally, and the big question is if these changes will turn out to be permanent or not.
Another reason for the rise in inflation is that the low levels during the pandemic have created a low comparison base. That is, if we measure inflation on a year-on-year basis, the results are artificially high.
But what we see today is supply-based inflation. So the real problem would be if wage pressures start building, as that would trigger a secondary inflationary wave.
All in all, inflation is expected to moderate, and traders should focus on the core data that excludes energy prices. In the meantime, the dollar is higher against its peers for two reasons – one is that the Fed will start tightening its monetary policy earlier than rival central banks, and another is that as a world's reserve currency, it is still bought as a safe-haven asset, even against rising inflation.