U.S. and Eurozone Inflation Surge Continues
The COVID-19 pandemic led to an unprecedented monetary and fiscal response from central banks and governments. Now the prices of goods and services keep rising – when will they stop doing so?
The monetary and fiscal response to the COVID-19 pandemic led to surging prices in the advanced economies. Supply bottlenecks and rising freight prices fuel inflation even more.
Central banks' resilience in removing the monetary stimulus led to even higher prices. To put things into context, last Friday, the Eurozone headline inflation for September came out at 3.4%, above expectations of 3%. In Germany, the yearly inflation rate exceeded 4% and the key interest rate was +6% – now, it is pegged to zero.
Similar developments take place in the United States. The Core PCE Price Index was released last Friday, and it also rose more than the estimate. This is the Fed's favourite measure of inflation, and the data will likely keep the Fed on track to start the tapering of the asset purchases.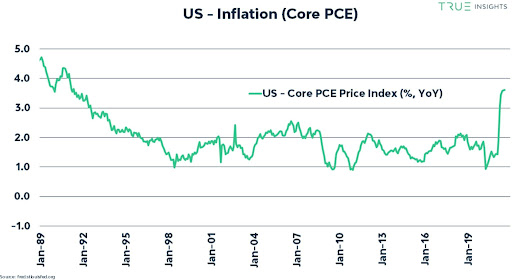 How to Hedge Against Inflation?
Central banks' resilience is understandable in the wake of the pandemic. Unemployment is still high, and accommodation, both monetary and fiscal, is still needed.
Even if the Fed and the rest of the central banks start raising rates, this is a different type of inflation – it is supply-driven. Ports are closed in China; there is a crisis of truck drivers in the United Kingdom, just to give a couple of examples of why the pressure on the prices of goods and services remains high.
What are the best options to hedge against inflation?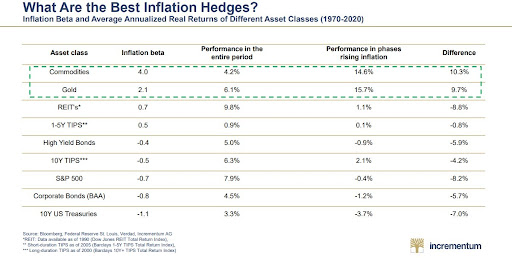 Historically, commodities outperformed other financial assets during periods of high inflation in the last five decades. Why would it be different this time around?