Three Central Banks Set Their Monetary Policy in the Week Ahead
Volatility in the FX market is expected to rise this week as three central banks release their monetary policy statements.
Currency traders prepare for a busy week ahead as three central banks announce their monetary policy decisions this week – the European Central Bank, the Bank of Canada, and the Bank of Japan. Moreover, next week it is the Fed's turn to communicate its policy, so the end of the trading week will be all about positioning for the Fed's meeting.
Last Friday, the Federal Reserve's Chairman stated that the central bank is ready for tapering its asset purchases. The dollar was unchanged on the news, as the Fed's decision is pretty much priced in. Therefore, the three central bank meetings due this week may trigger important market moves in other currencies, especially the ECB's decision scheduled for next Thursday.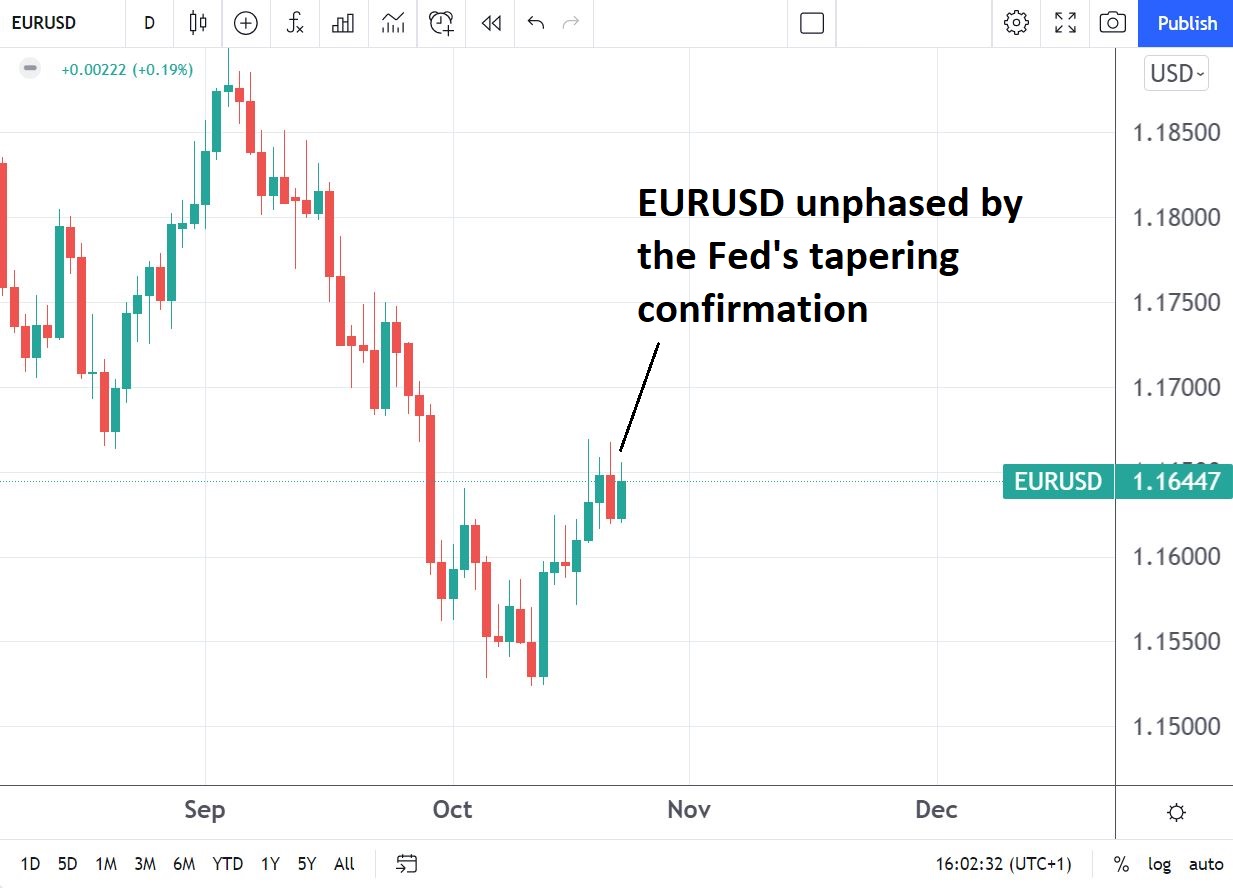 Volatility to Rise Starting With Wednesday
Until Wednesday there is unlikely that the FX markets will move significantly. As it is usual ahead of important central bank decisions, the market participants prefer to wait before taking any meaningful position in the market. Therefore, the chances are that the price action will sit in tight ranges until Wednesday when the Bank of Canada's decision looms large for Canadian dollar traders.
The Canadian dollar has been on a tear higher lately, a move triggered by higher oil prices and hawkish rhetoric from the central bank. The USD/CAD exchange rate fell from close to 1.30 all the way back to the 1.23 area, despite the American dollar losing ground against its peers over the same period.
The EUR/USD mostly consolidated last week as traders expect the last ECB meeting of the year. The ECB is set to reduce its asset purchases after the Fed, so the dollar should be bid from a fundamental point of view, but the details in the ECB's statement matter.
Finally, the Bank of Japan announces its monetary policy decision this week too. The Japanese yen is on a downward trend recently, and the central bank's rhetoric matters.
All in all a busy week lies ahead, with the ECB monetary policy decision as the main event. As such, expect volatility to reach the highest levels surrounding Thursday's event.