The US Economy Recovered 75% of the Jobs Lost During the Pandemic
Solid jobs report in the US brings the Fed closer to a tapering decision. US equities surged, the dollar gained, and the 10-year yields rallied.
Last Friday's NFP report came with solid results. The US economy added 943,000 jobs in July and the unemployment rate declined to 5.4%. Moreover, the data for June was revised higher by 138,000 jobs.
It means that the US economy recovered 75% of the jobs lost during the pandemic. However, 5.7 million people are still out of work, but, at this pace, the gap will close sooner rather than later.
By all means, the latest NFP report was a strong one. One more report like this and the Fed must acknowledge that it is on track to make substantial progress on its employment mandate.
In September, the Fed's meeting is suddenly on the table for such an announcement. The more the Fed waits, the faster it will taper its asset purchases should the jobs data come in as strong as it did in July.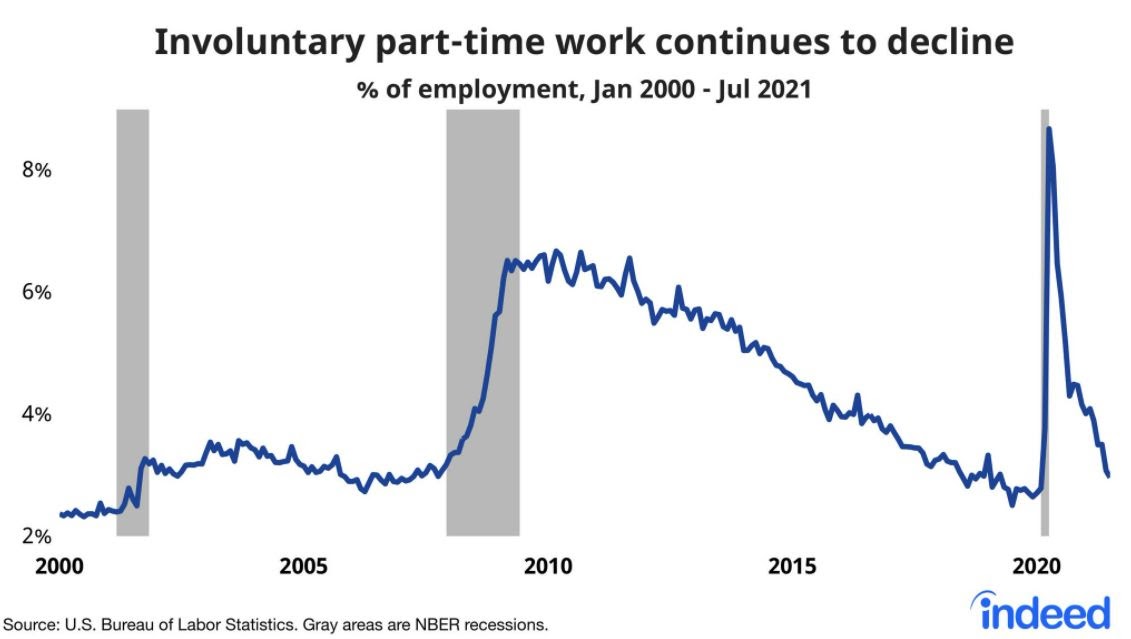 The Market's Attention Shifts to the Jackson Hole Symposium
Friday's report was full of good news for the US economy. Besides the better than expected headline number and the fall in the unemployment rate, the jobs data for June were revised higher. But, the good news did not stop here.
Both permanent job losses and temporary layoffs continued to fall. Moreover, the labour force participation rate ticked higher, reaching 61.7%.
With the jobs market on track to complete recovery, the Fed is getting closer to fulfil its employment mandate. After inflation exceeding the Fed's target, consistent jobs data will bring the tapering momentum closer.
The first chance to signal that is at the end of the trading month. The Jackson Hole Symposium begins on August 26th and the chatter in the market is that the Fed cannot remain indifferent to the positive economic data.
US equities liked the news. The Dow Jones futures jumped on the release to 35,150, for example. The move higher in the stock market and the move higher in the US 10-year Treasury yields led to a stronger dollar. EUR/USD fell below 1.18 on the news and USD/JPY regained the 110 level.