Tesla Stock Price Surges to Record Levels on Hertz Order
Tesla stock price reaches a new all-time high as Hertz orders 100k electric vehicles. It represents the largest single purchase for electric vehicles ever, and it will bring in more than $4 billion in revenue for Tesla.
News broke out this week that Tesla received an order of 100k electric vehicles from Hertz, the rental car company. Expected to be delivered in the next fourteen months, the EVs will add over $4 billion in revenue for Tesla.
Perhaps even more important for Tesla shareholders is the fact that the stock price made a new all-time high and surged on the news. Because most Forex brokerage houses also offer CFDs or contracts for difference that track the underlying asset's price (i.e., Tesla stock), the news is important for those willing to diversify the account by trading CFDs besides currencies.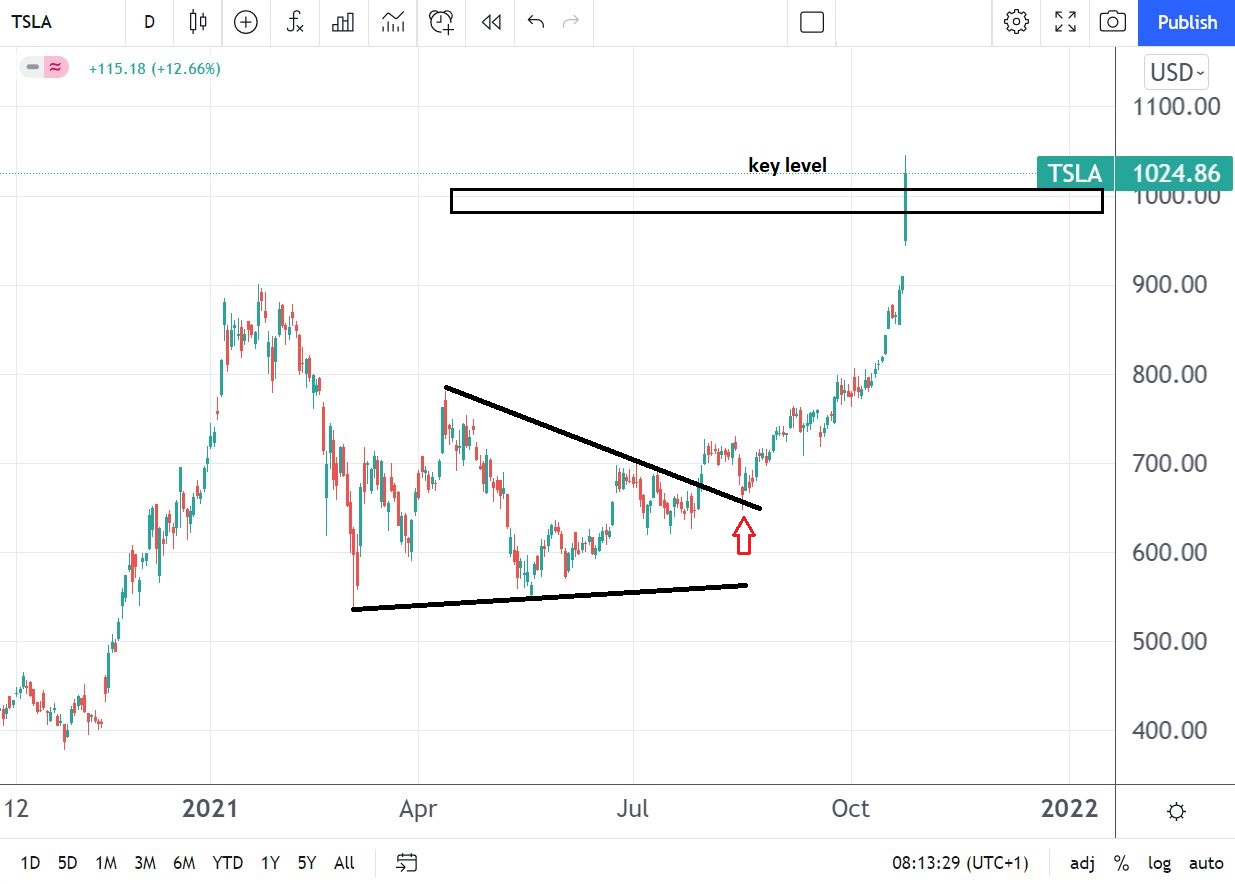 What Does the Technical Picture Say?
Tesla's technical picture turned bullish now that the price made a new all-time high. The $1,000 level looms large, and the area may provide resistance for a while. It may also be that a number of stop-loss orders may have piled up beyond the round number, so the stock price may accelerate its advance, and further advance is possible.
Tesla stock price has made a new high for the year after it consolidated in a contracting triangle formation that lasted about ten months. Once the price managed to break above the upper trendline, the bearish bias turned bullish. The retest offered the perfect entry for bulls, and by making a new higher high, the price action remains bullish.