Sterling Unimpressed by the U.K. GDP Impressive Q2 2021 Growth
The U.K. Gross Domestic Product (GDP) increased by 4.8% in the second quarter. This exceeds the growth seen in Germany, France, or the United States. Sterling does not react.
One of the major economic events this week was the release of the U.K. GDP. In the U.K., there are two versions of the quarterly GDP – preliminary and final. They are released 45 days apart, but the preliminary data is always more relevant to financial markets because, being the earliest one, it tends to have a larger impact.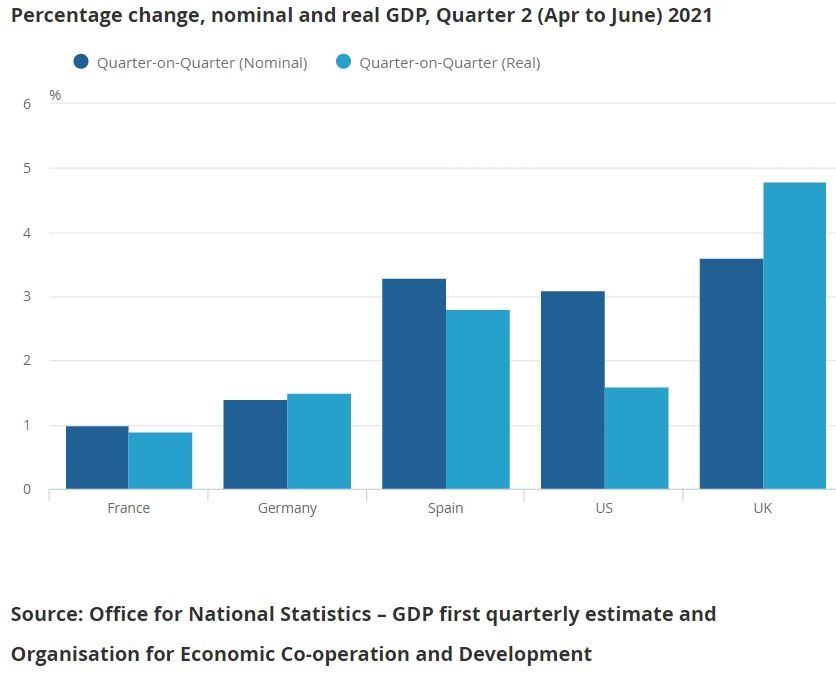 In the second quarter of the year, the U.K. economy grew faster than its peers. The GDP increased by 4.8%, in line with expectations, but coming out much stronger than, say, the U.S. GDP or the German one.
The easing of the coronavirus restrictions did help. The largest contributions to GDP growth were from accommodation and food service activities, as well as from wholesale and retail sales.
The construction output grew in the quarter as well, and so did the production output. Only the preliminary business investment declined, spoiling a bit the overwhelmingly good data.
Sterling Declined This Week
Despite the strong economic growth, the British pound declined this week. The 4h chart below shows that the GBP/USD pair is in a bearish trend, as indicated by the series of lower lows and lower highs.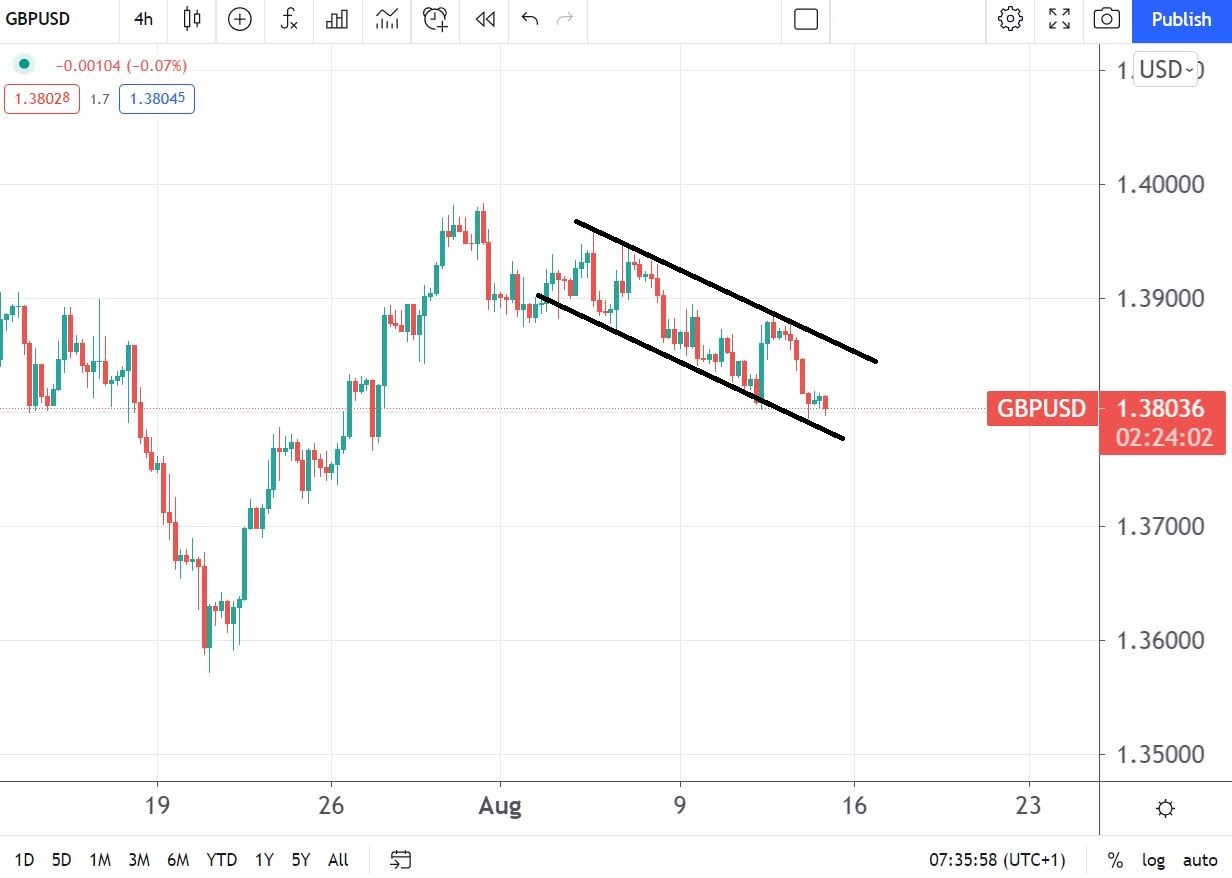 However, one may argue that this is just a consolidation part of a bullish flag pattern. If that is the case, bulls may want to wait for the pair to close above 1.39 before buying.
All in all, sterling declined on strong GDP performance. It tells us that the holiday mode and summer trading conditions are more important in August than the economic data.