Sterling Pares Gains Despite Hawkish Bank of England Message
The British pound was rejected again from the recent highs as the Bank of England delivered its regular monetary policy decision. The central bank delivered a slightly hawkish message but the sterling's rally faded.
Yesterday was not a regular Thursday for British pound traders. The Bank of England delivered its monetary policy decision, so volatility was expected to rise.
It did, albeit not as much as some have hoped. There were no surprises from the central bank except for a slightly hawkish message regarding the tapering of its asset purchases. The central bank said that it intends to begin to reduce the stock of its asset purchases by not reinvesting the maturing assets. It even gave a threshold – when the bank rate will rise to 0.5%.
The British pound rallied on the slightly hawkish news. The main currency pair, the GBP/USD, rose as high as 1.3950 from its 1.3870 lows, only to be rejected from resistance again.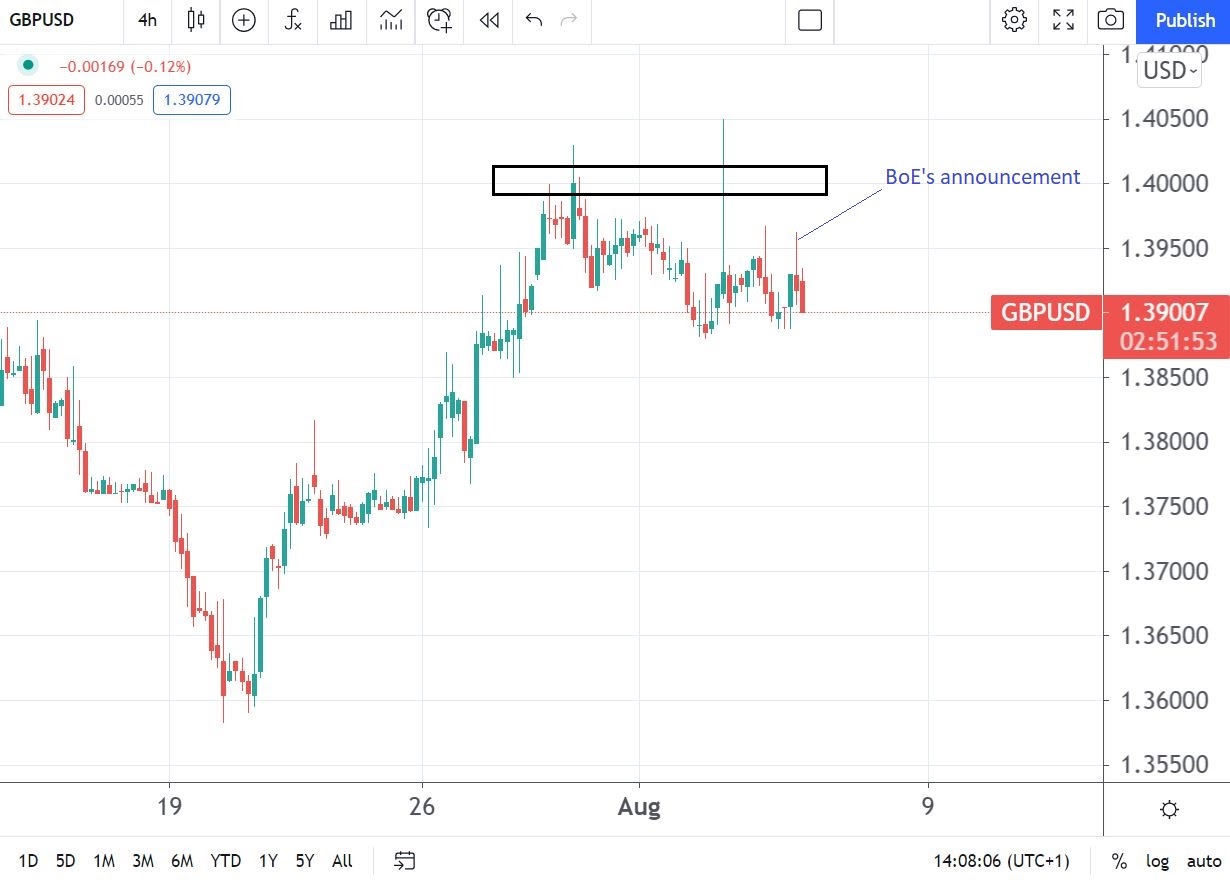 Possible Double Top for GBP/USD at 1.40
The GBP/USD has recovered most of its lost ground recently. It bounced from 1.36 in the second half of July and the rally did not stop until the round 1.40 level was reached.
At the round number, the market formed a possible double top pattern. A double top is a reversal pattern and it is not necessary to be rejected from the exact level for the pattern to remain valid. It is the area (i.e., 1.4000 – 1.4050) that provides resistance and yesterday's central bank decision was not enough to clear it.
The invalidation of the bearish pattern is possible only on a close above 1.4050. In this case, the market will try to push for the previous high in the 1.43 area. If no such thing happens, the bearish bias persists ahead of the NFP report in the United States.