Stellar Canadian Data Fails to Boost the Canadian Dollar
Canadian employment rises for the third consecutive month. The economy added more jobs than expected in August and the unemployment rate dropped to 7.1%.
It was a big Friday for the Canadian dollar trader – the August employment change data came out, and it was much better than expected. The Canadian economy added 90,200 new jobs in August, while the market expected only 67,200 new jobs to be created. It is the third consecutive month when employment rises.
Moreover, the unemployment rate dropped to 7.1% – the lowest level since February 2020. Yet, despite the stellar jobs data, the Canadian dollar failed to reflect the improvements in the jobs market.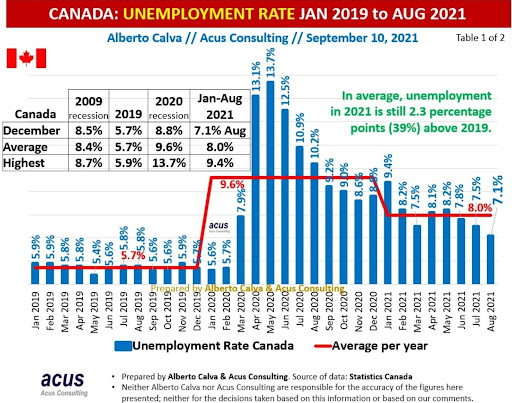 How Did the Canadian Dollar React?
The Canadian dollar ended the week higher. It started at 1.2520, then made a high on Wednesday when the Bank of Canada announced its interest rate decision. However, since then, it has drifted lower ahead of the Canadian employment data.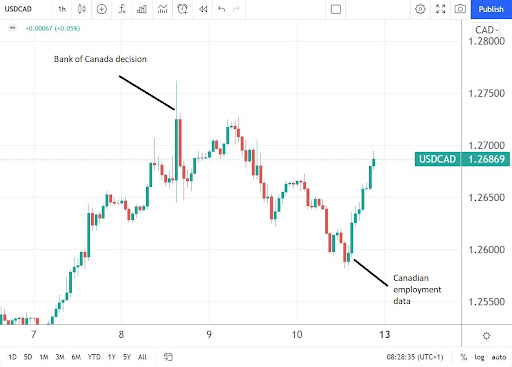 The positive data should have boosted the Canadian dollar, but the USD/CAD did precisely the opposite. The reason is that investors have bought the U.S. dollar in response to weak equity markets ahead of the weekend. As such, the Canadian jobs data became irrelevant in the grand scheme of things, as financial markets are still driven by risk-off/risk-on sentiment.
Because all central banks in the developed world have their interest rates to zero or below, investors have difficulty picking one currency to trade against the U.S. dollar. As a result, the direction of the U.S. dollar drives the price action in the currency market, and economic data is seen as secondary in importance.
Until at least one major central bank raises the interest rate from zero, the price action in the currency market is bound to remain the same.