Rough Start to the Trading Week for the Crude Oil Price
Crude oil was seen lower at the start of the trading week. It threatens to make a new lower low after failing at $77. The United States urges OPEC to increase production.
Crude oil had a phenomenal run from the 2020 lows. The price of oil surged from the negative territory all the way to $77, where it peaked.
On its run higher, it triggered high inflation rates around the world. Because the advance took place in such a short time span, inflation rose abruptly. Only in the United States, it runs at 5.4% on an annual basis, a level not seen in decades.
For commodities, supply and demand imbalances play a crucial role in setting the right price. As long as the world economy was perceived as growing faster than expected, the oil price rose because supply could not cope with demand.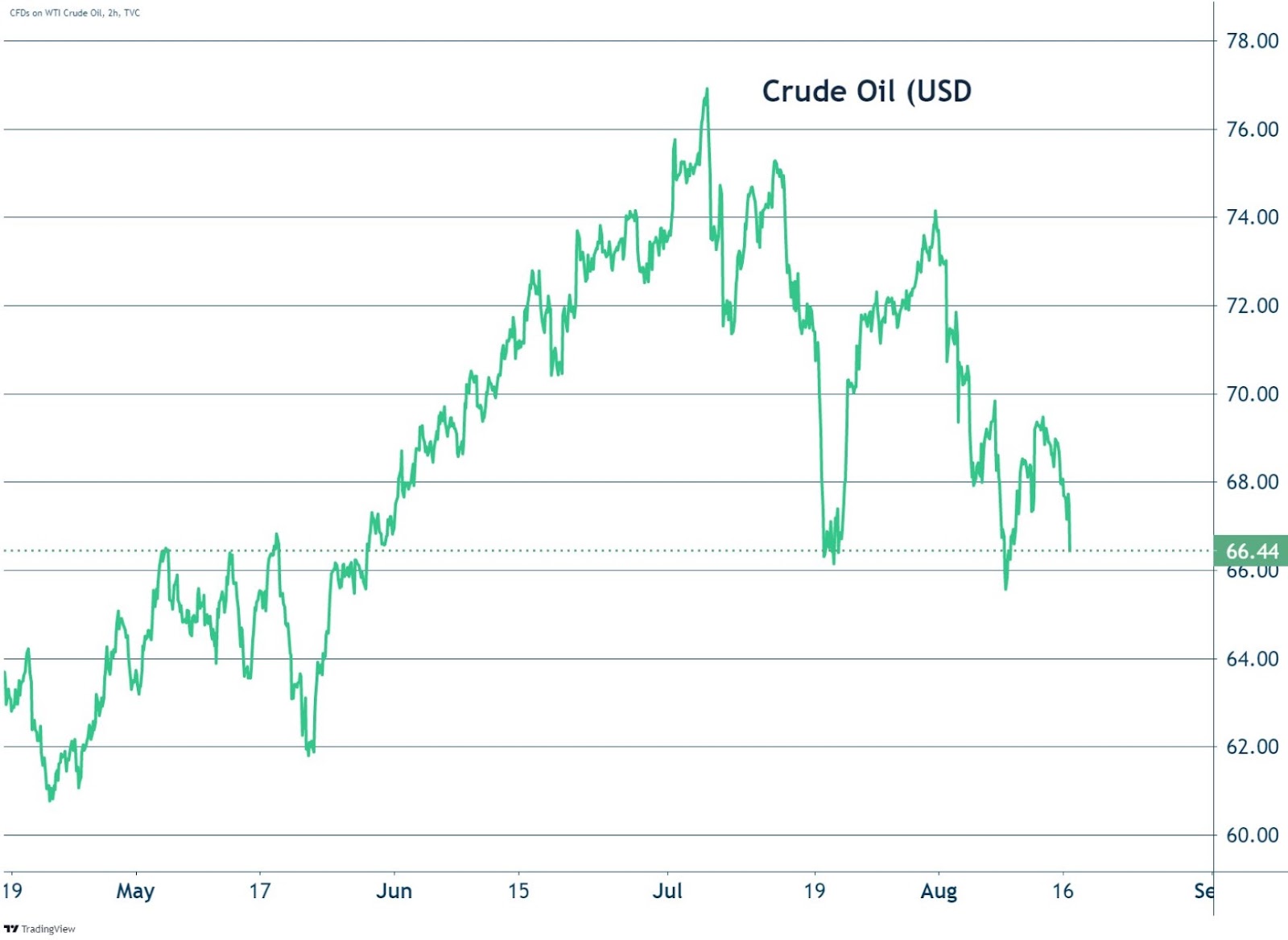 But now, the Chinese economic growth was downgraded. This is one negative aspect impacting the price of oil. On the other hand, OPEC (Organization for Petroleum Exporting Countries) cartel did not agree to increase the supply to cope with higher demand. This is one positive for the price of oil.
The United States Urges OPEC to Pump More Oil
While the world faces the threat of the Delta variant of the COVID-19 virus, the economic recovery is threatened. As such, the oil price declined from its recent highs, but it appears it is not enough.
The United States, which is the largest oil consumer globally, has recently urged OPEC to pump more oil beyond the current 400,000 B/D. It argued that the increases do not offset the previous cuts, thus it's not enough at a critical moment in the global recovery.
All in all, the oil price looks weak, and the downside may continue. If OPEC decides to increase production, the price will decline some more as more supply hits the market. If the global economic momentum weakens, decreased demand will also affect the price of oil negatively. As such, buying oil at current levels should be taken with a grain of salt.