Risk-on Sentiment in Danger at the Start of the Trading Week
The important trading week ahead as the FOMC Minutes will reveal what the Fed discussed three weeks ago. Investors' focus turns to the Australian and New Zealand currencies, as well as to the Japanese yen.
If last week was all about the U.S. dollar and its reaction to the U.S. July inflation data, traders have more to consider this week. To start with, the Reserve Bank of Australia will present its monetary policy Meeting Minutes in the upcoming Asian session. Also, the employment change and the unemployment rate will be released on Wednesday in Australia, with the market expecting -46K, respectively 5% on the month.
In New Zealand, the Reserve Bank of New Zealand will release the monetary policy statement in the middle of the trading week. The market anticipates that the official cash rate will hike from the current 0.25% to 0.50%. If that is the case, New Zealand will become the first advanced economy to raise the rates after the easing triggered by the coronavirus pandemic.
Also, this week, the U.S. retail sales report and the FOMC (Federal Open Market Committee) Minutes will have an impact on the U.S. dollar. As for the British pound traders, all eyes are on the CPI (Consumer Price Index) data to be released on Wednesday. The market expects a 2.3% rise on the month, after 2.5% in the previous one.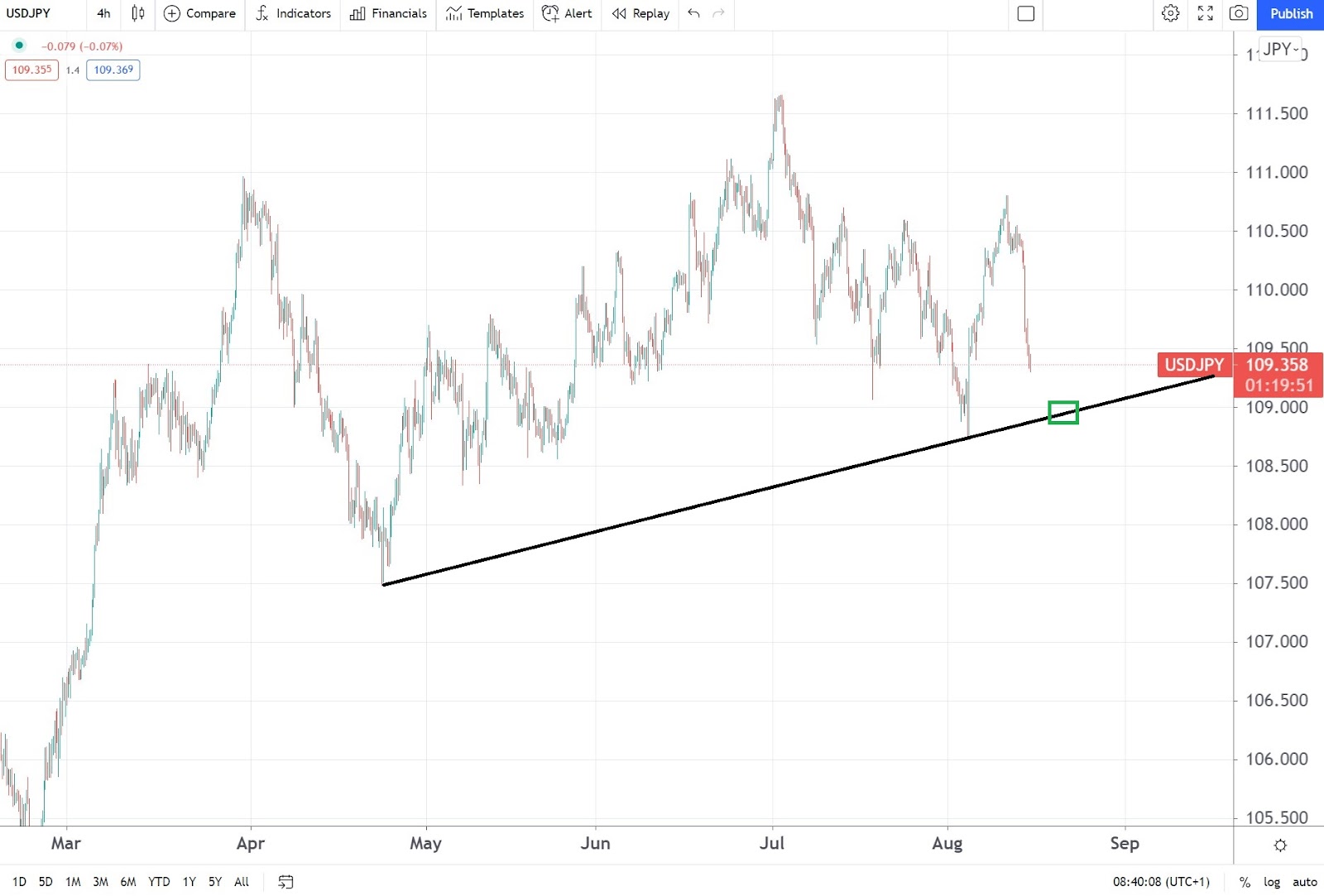 The Japanese Yen May Spoil Bulls' Party
A risk-on sentiment is defined by investors bidding for stocks in the absence of other alternatives. Higher equity markets lead to a weaker U.S. dollar across the board, and the Japanese yen trades with a weak tone, too.
But, when sentiment turns around, the Japanese yen strengthens. Stocks usually turn first, and the yen follows, yet this is not a rule of thumb.
This week, the danger for financial markets comes from the geopolitical front. The markets may perceive the situation in Afghanistan as a risk, and, if that is the case, the Japanese yen's strength seen in the first trading hours of the week will likely continue. This, alone, may trigger a risk-off sentiment across the markets.