Oil Extends Losses on Fears of Global Recovery Slowing Down
WTI crude oil drops on concerns that new coronavirus-related restrictions may affect the global recovery. The Intergovernmental Panel of Climate Change (IPCC) delivers a gloomy report.
Oil has had a rough start this trading week. It dropped 4% on Monday after worries about new lockdowns in Asia, particularly China, and Australia. The coronavirus-related concerns were enough to make investors wonder if the oil demand will not be affected in the months ahead.
As a consequence, the WTI crude oil price is well off its highs of the year. The bearish move seen yesterday added to the recent weakness in the oil price. Now, traders may wonder where the oil price will find support.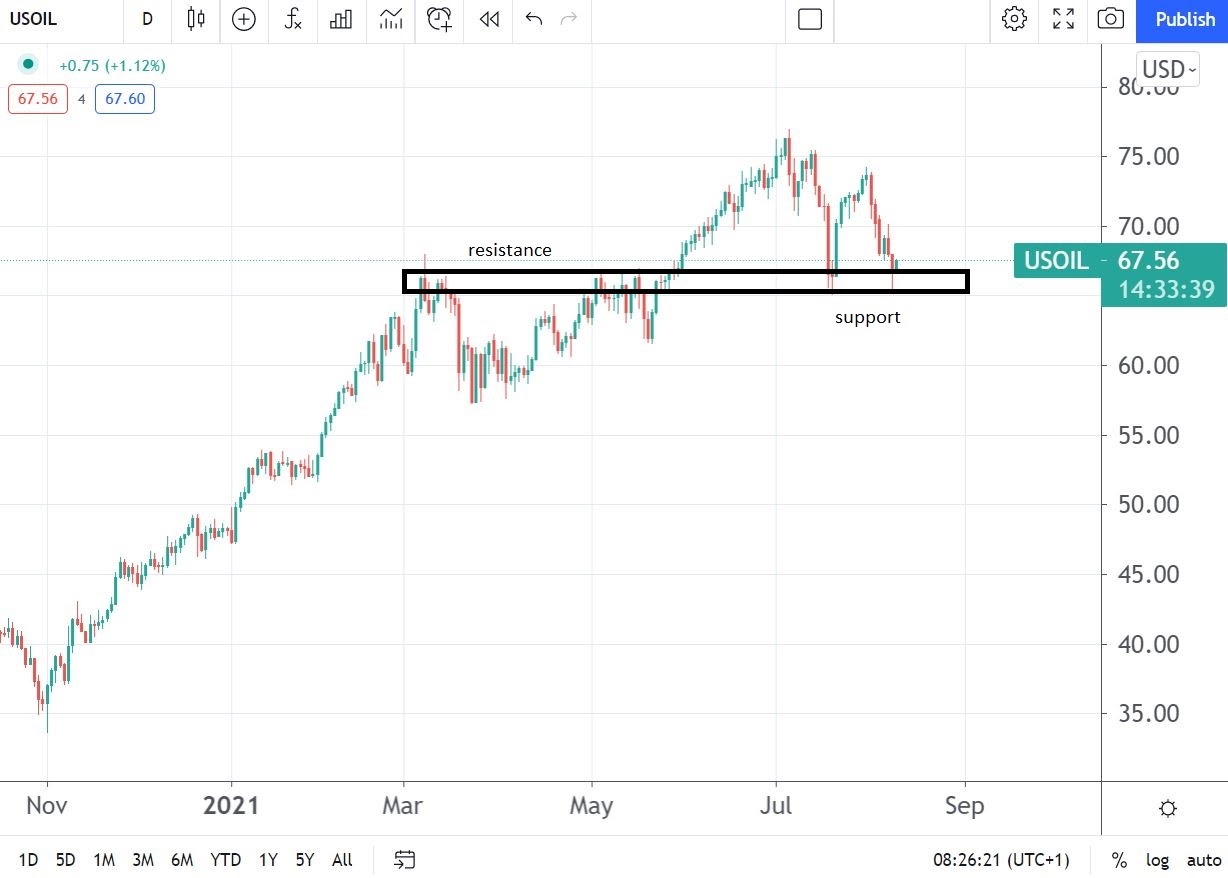 IPCC Delivers a Stark Global Warming Warning
The Intergovernmental Panel of Climate Change (IPCC) released a gloomy report on global warming. The report predicts that global temperatures will rise more than 1.5 degrees Celsius above pre-industrial levels by 2050 and possibly even earlier.
Fossil fuels are responsible for most of the global warming, so the pressure on the oil price mounted. Also, the recent wildfires in Athens, Greece, have put pressure on authorities to acknowledge global warming and on governments to push forward the reforms towards net-zero emissions by 2050.
News coming from China further increased the pressure on the oil price. The country reports a rise in new COVID-19 cases and a significant drop in crude imports in July – bigger than 20% compared to the same period last year. Because of the significant size of the Chinese economy in the global economic output, investors reacted immediately by selling oil.
A stronger US dollar helped to push the price of oil down, too. After the July Non-Farm Payrolls (NFP) report showed that the job market in the United States improved more than the market expected, investors started pricing in a quicker tapering from the Fed.
Therefore, the US dollar gained across financial markets, with commodities being the ones that suffered the most. Besides oil, the price of gold also declined, illustrating the strength of the dollar.