Oil Demand Back at Pre-Covid Levels, WTI Trades Above $84
Oil demand has reached 99 million barrels per day, just shy of its pre-COVID levels of 100 million barrels. Asian economies rebounded post the Delta wave.
The WTI crude oil price started the trading week with a bullish tone, up close to 1% on the day and trending higher. It sits comfortably above $84/barrel and suddenly, the $100 level does not appear so distant anymore.
Two factors have contributed to the rise in the price of oil. One is the rebound in demand, as the global demand for oil is back at pre-COVID levels. Because oil is a commodity, its price depends on the changes in supply and demand. While demand is back at pre-pandemic levels, supply did not match demand, as OPEC did not increase production accordingly. As such, oil trades with a bullish tone and bets that it will reach $100/barrel by the end of the year mount.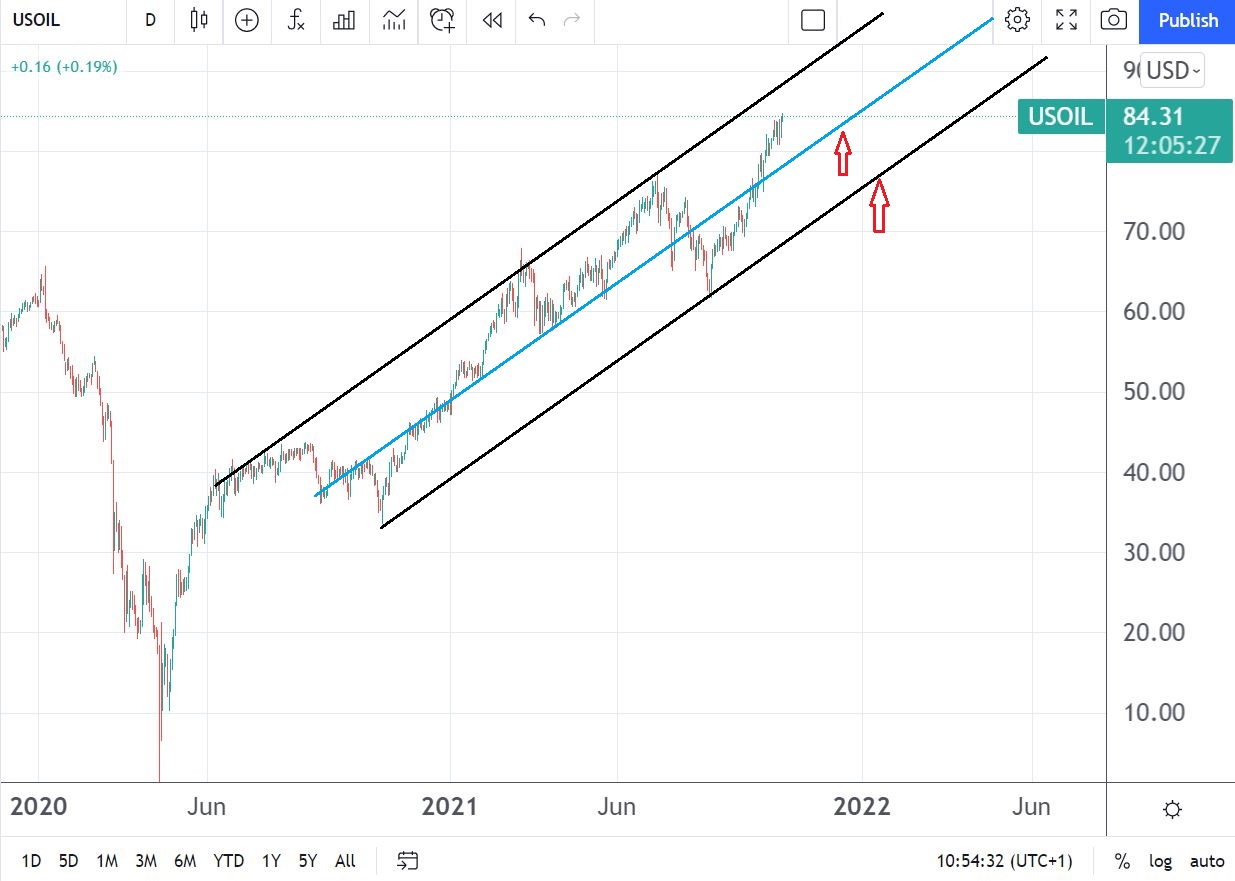 What Does the Technical Picture Say?
The price of oil has pulled a remarkable comeback during the pandemic. After the WTI futures contracts settled into negative territory in 2020 for the first time ever, oil bounced back to positive levels and never looked back. It formed a series of higher highs and higher lows that keeps on going for more than twelve months now.
As Asian economies rebound post the Delta wave, demand increases further. One threat to the price of oil in the medium term might come from the Iranian supplies. Rumors have it that Iranians intent to come back to the negotiation table regarding its nuclear program and Iranian supplies may hit the market. However, these negotiations typically take a long time, and thus the short-term bias remains bullish.