Household Exposure to Stocks at the Highest Level in 75 Years
U.S. households bet big on further stock market performance, but late September is historically weak for stocks.
The Federal Reserve of the United States is on track to taper its asset purchases, and the market participants expect an announcement next Wednesday. At the press conference that follows the FOMC Meeting and Statement, Jerome Powell, the Fed's Chair, will have the duty to explain to the market participants why the tapering is not tightening.
The Fed is well aware of what is at stake. The stock market had an incredible rally during the COVID-19 pandemic. Fueled by stimuli, both monetary and fiscal, the economy recovered, and the stock market reached record highs.
The enthusiasm is so big that U.S. household exposure to the stock market has reached the highest level in 75 years.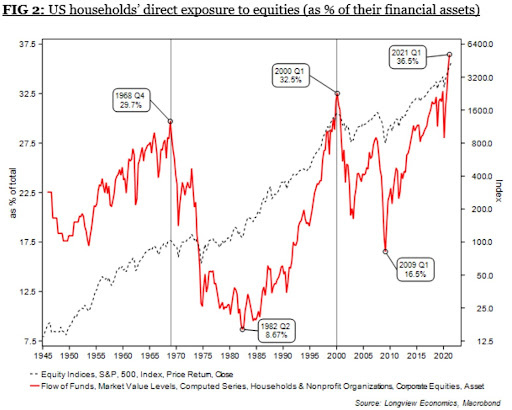 Beware of Historically Weak Late September
One of the reasons the stock market outperformed this year is that 2021 has seen one of the fastest improvements in earnings expectations in at least three decades. Investors' enthusiasm, therefore, makes sense.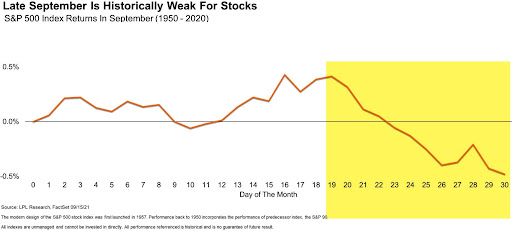 However, if history tells us something, it may be time to express caution. Late September is historically weak for stocks, as shown by the S&P 500 index returns for the last 70 years.
For currency traders, the stock market's direction matters in a low-interest-rate environment. Because interest rates are close to zero or below in the developed world, the currency market takes its clues from the stock market. As such, if late September brings a correction to the stock market, then the U.S. dollar might be in strong demand.