Gold and Oil Decline Ahead of the US CPI Data
The US CPI data is due next Wednesday and commodities have a hard time at the start of the trading week. Precious metals and oil trade with a bearish tone, tripping stops on their move lower.
Commodities reacted strongly to the better than expected NFP report released last Friday. The US economy added more jobs in July and the overall picture of the labour market improved drastically.
As such, the US 10-year yields surged and the move created chaos in the price of gold. Because the two (i.e., 10-year yield and the price of gold) are inversely correlated, the move higher in yields triggered a sharp selloff in gold. Naturally, the move lower in gold spilled over into other precious metals, such as silver and platinum. Also, the WTI crude oil price is well below its highs, trading close to $66 two days ahead of the monthly US CPI data.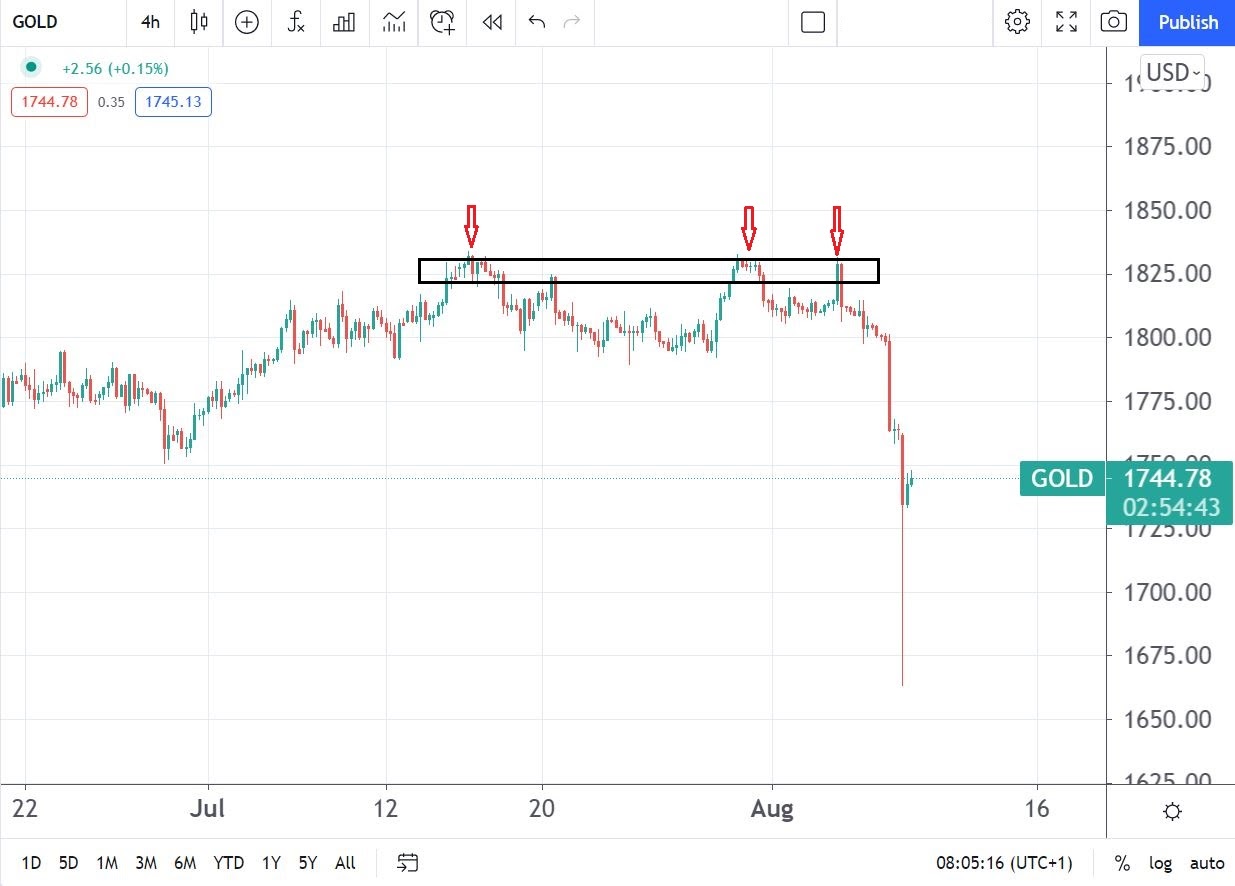 Key Events in the Week Ahead
Now that the NFP report is behind, the main event of the week head is the US CPI. The rising inflation has been a headache for most central banks in the advanced economies in 2021, so the move lower in the price of oil, a major driver of inflation, is more than welcome.
Until Wednesday, when the US CPI is to be released, there are no events worth mentioning except the German ZEW economic sentiment. With the Dax index at all-time highs and the euro losing ground against the US dollar, better-than-expected ZEW might be a tailwind for further strength in the Dax.
On Wednesday, the market expects a 0.5% increase in the inflation rate for July, and 0.4% for the core release that doesn't include food and energy prices as they are considered too volatile. The recent move lower in the oil price would impact prices in the future, so the bias is that inflation might have an overshoot in July as well.
Other than that, the UK GDP will be released next Thursday. The market expects an increase of 4.8% in the second quarter, and any positive surprise may trigger a sharp move higher in the British pound.