Global Equity Markets Look Good Despite Expensive US Stocks
US stocks are more expensive than the rest of the world, but the global equity opportunity looks promising. Dow Jones closes above 35,000 for the first time.
The global equity markets are driven by the US markets. The way the US stocks behave dictates the price action in other markets.
Last Friday, the Dow Jones closed above 35,000 for the first time. The record close came at the end of a trading week that started badly for equities. Yet, investors turned bullish again on blowout earnings and easy monetary and fiscal policy.
While US equities are more expensive than the rest of the world, investors are not bothered by the sky-high valuations. A quick comparison with other developed countries outside the US reveals a hefty premium. Are we close to a bubble in the US equity markets? If yes, are there other opportunities in different parts of the world?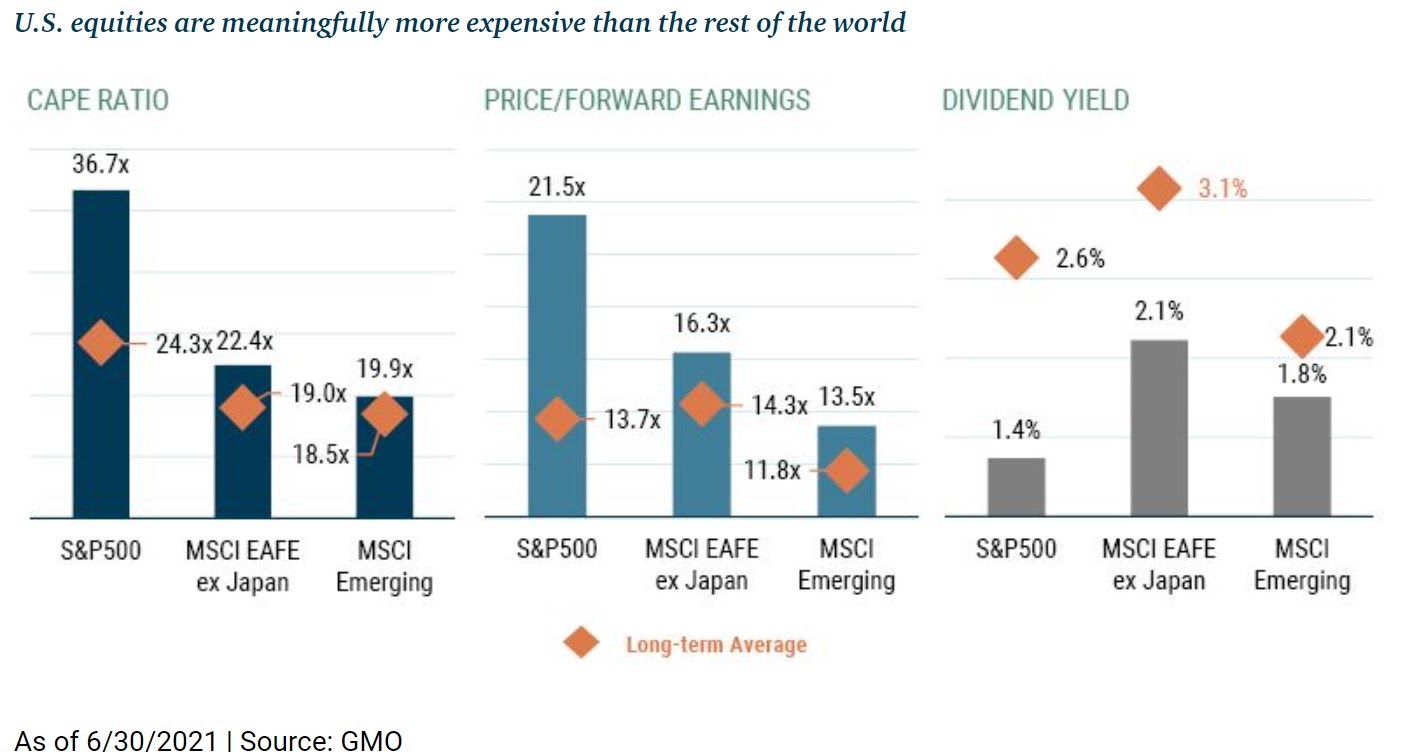 Are We Close to a Bubble?
About 87% of the S&P500 companies have reported results above the Wall Street estimates this season. Therefore, the earnings season brought a tailwind behind the US equities, justifying the record high close last week.
Still, the total stock market capitalisation with a P/S ratio bigger than 20 times exceeded the levels last seen in the tech bubble in the late 90s. As such, many investors are afraid to deploy capital at these hefty valuations and choose to focus more on non-US equities.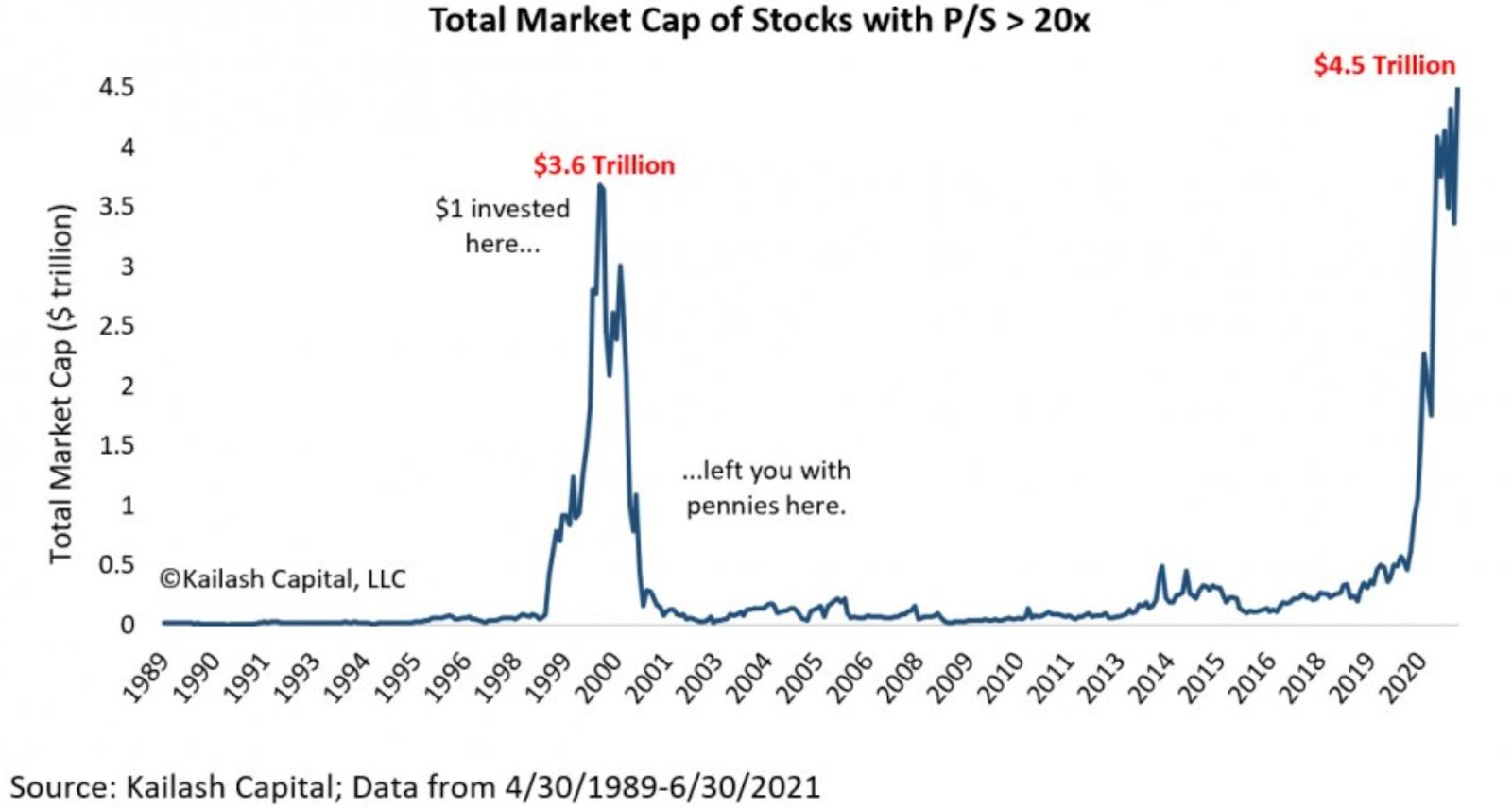 During the tech bubble in the late 1990s, many investors wondered if the stock market was in a bubble. As it turned out, it was.
The same is valid today. But, other opportunities exist in the global equity markets for those fearing investing in the US stock market at the current valuations. The wide valuation spreads across regions and styles favour value stocks compared to growth ones, other developed markets rather than the US, and even emerging markets.
Moving forward, the US equity markets await the Fed's decision this week, the Jackson Hole Symposium in August, and the future path of inflation. Any meaningful changes in the monetary policy regarding inflation may move the US markets aggressively.