Further Gains in Risk Assets Are Expected Despite a Long Run Higher
Risky assets to remain in strong demand in the last months of the trading year. Fed's tapering is unlikely to lead to a tantrum, while the ECB's new strategy remains accommodative.
As October ends, traders and investors prepare for the end of the year positioning. Central banks in the developed world have mostly communicated their intentions, and despite some of the stimulus being removed from the market, further gains in risk assets are possible.
European equities, in particular, look attractive. The accelerated restart coupled with a strong vaccination rollout supports the positive view on European equities. The German Dax and the UK FTSE indices trade close to their highs for the year without any meaningful corrections.
The restart momentum from the United States has broadened up, as seen by the Gross Domestic Product projections for 2022. For instance, the UK GDP is forecast to catch the Japanese GDP and to reduce the gap with the Euro area GDP.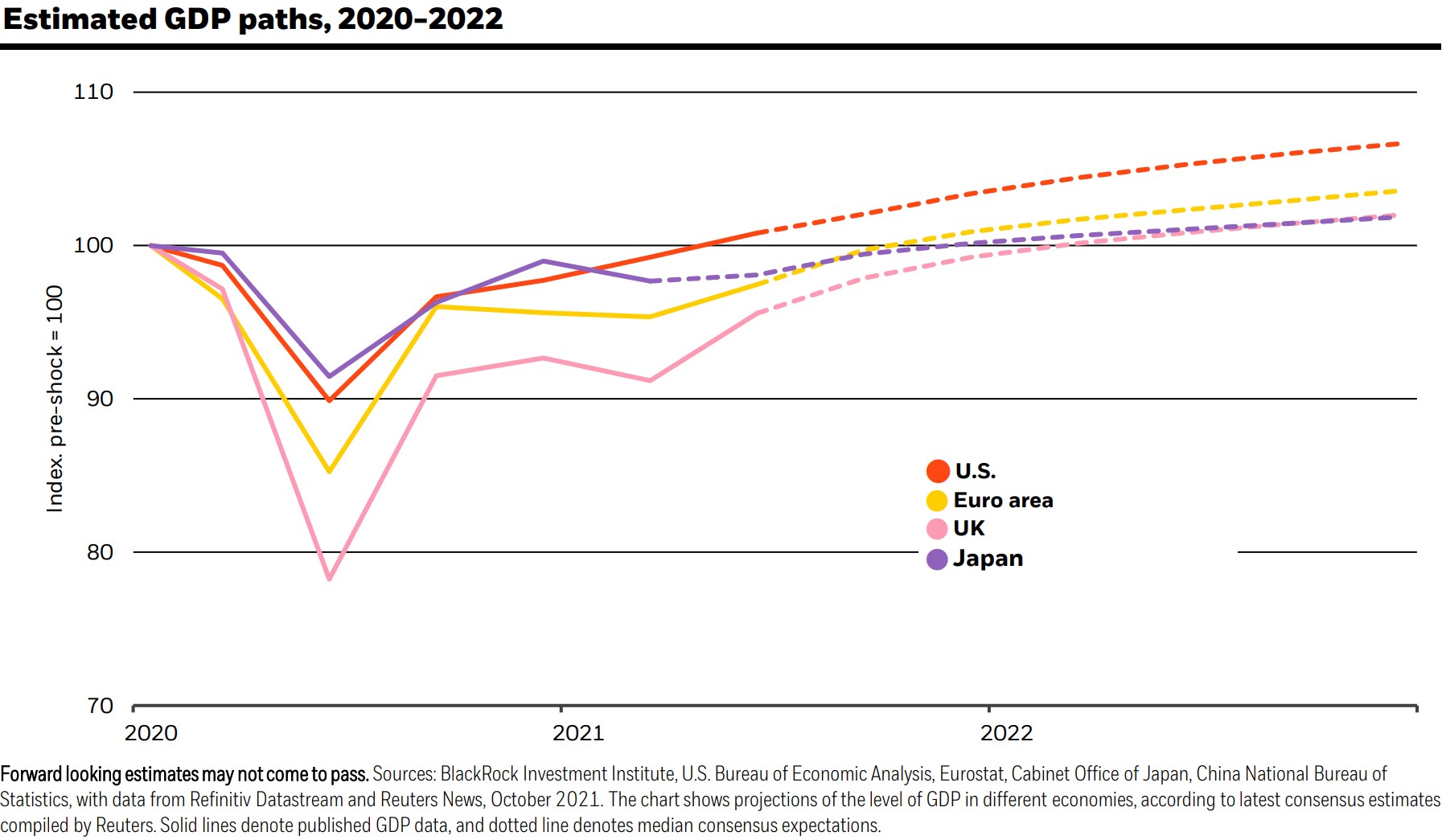 How About U.S. Equities?
The U.S. equity markets had a strong performance in 2021. The most recent earnings season confirmed the positive winds behind the U.S. equities, but most names trade at extremely elevated valuations.
U.S. small caps look interesting. They may benefit from the cyclical rebound in domestic activity and may outperform large caps.
As always, it is all about the Fed and how the markets take the tapering decision. If we judge by how the market reacted the last two times when the Fed announced a taper, a 5% correction is imminent. If that is the case, it would be interesting where the flows will go and for how long the correction will last?
All in all, that tapering announcement is unlikely to lead to a tantrum, as the Fed communicated its intentions clearly and in time. As such, it all depends on the end of the year positioning.