Financial Markets Await the Fed's Decision
The U.S. dollar is in focus this week as the Federal Reserve meeting is the main event of the week. Canadian and European traders keep an eye on the federal elections in Canada and Germany.
This trading week ahead is all about the U.S. dollar, but traders should be aware of other events besides Wednesday's all-important Federal Reserve meeting. Thirteen central banks will release their monetary policy statements this week, but only four matter the most. Besides that, traders must account for two important elections in Canada and Germany that might trigger intense volatility in financial markets.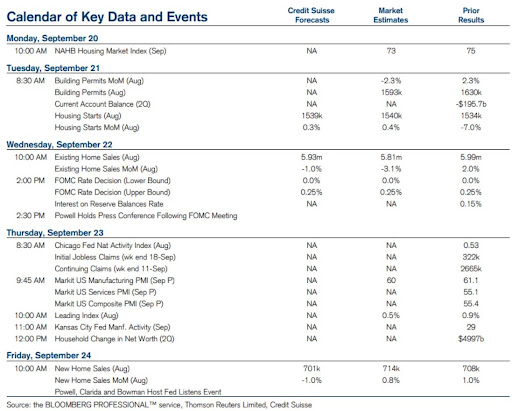 Key Data and Events in the Week Ahead
As usual, the trading week starts slowly from an economic calendar's perspective. Today is a bank holiday in China and Japan, but the London and North American sessions might be volatile due to the positioning for the Fed's meeting and the Canadian federal elections.
Australian traders might be interested in the Monetary Policy Minutes scheduled for release on Tuesday. After the Australian dollar's selloff last Friday, it would be interesting to see what the central bankers in Australia discussed at the previous meeting.
Starting with Wednesday, financial markets' volatility should increase considerably. The day begins with the Bank of Japan's decision in Asia. The Japanese yen has held tight ranges recently, but the Bank of Japan's decision is always capable of generating extreme volatility.
However, the markets do not expect much to happen after the Bank of Japan's decision is released and until the Fed's statement and press conference. The Federal Reserve is expected to communicate to market participants that it will start tapering its asset purchases later in the trading year. Thus, much of the market's focus will be on the Fed's projections and the possible date of the first-rate hike.
The trading week continues with the other two central banks releasing their statements on Thursday – the Swiss National Bank and the Bank of England. Consequently, the Swiss franc and the British pound pairs will be more volatile than usual.
The Fed Chair, Jerome Powell, will hold a speech on Friday, but traders should be careful about their euro positions as the German federal elections have the potential to create a gap in the euro currency pairs.