Fed Sends a Dovish Signal from the Jackson Hole Symposium
Fed's virtual speech at the Jackson Hole Symposium sent a mixed message to financial market participants – tapering may be coming this year, but rate hikes are still far away in the future.
The U.S. economy is booming, as indicated by the latest economic data. Jobs are plentiful, and, for the first time in decades, there are more job offerings than unemployed people.
The Federal Reserve's mandate focuses on inflation (i.e., averaging inflation around the 2% target) and full employment. It made substantial progress on both fronts after the recession triggered by the COVID-19 pandemic – inflation is rising, and employment is rising as well, albeit at a slower pace. Next Friday, the Non-Farm Payrolls data for August will be released. The market expects 750,000 new jobs to be announced after close to a million jobs were created in July.
Because of the progress made, some market participants expected the Fed to announce a clear schedule for the removal of the accommodative conditions. What better chance would the Fed have to do so rather than at the Jackson Hole Symposium?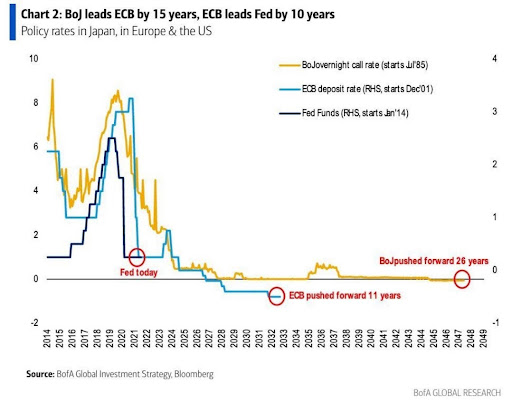 Fed Moved the Event Online – A Dovish Sign for Markets
Even before the Jackson Hole Symposium, the market participants had a clue about what the Fed will signal. The central bank moved the event online just a week before, suggesting that the virus fears still exist. Hence, by moving it online, the Fed delivered the first dovish signal.
The Fed Chair's much-awaited speech was hawkish on the taper. Indeed, the Fed gets ready to taper the asset purchases, and perhaps an announcement will come even at the September meeting. But, the tapering was offset by the Fed's strong message of keeping the federal funds rate lower for longer. That is despite the booming economy mentioned above.
The U.S. dollar retreated as a result, and the markets turned more risk-on. Stocks made a new all-time high on the day of the speech, so the new trading month lying ahead starts just as August ends – bullish for stocks, bearish for the dollar.