Euro Weakness Likely to Persist Ahead of the German Federal Election
The German federal election on the 26th of September is the major political event in the second half of the year. The common currency is likely to remain weaker in 2021 as we come closer to the election.
The German federal election is the event every currency trader should mark on the calendar. Certainly, it represents the major political event for the second half of the year in the Euro area.
Therefore, the volatility in the euro pairs is expected to rise notably before and during the event. More importantly, one can explain the weak euro in 2021 by the uncertainty of the German federal election.
The euro is down on the year, falling against its peers. The Canadian dollar, the British pound, the U.S. dollar, and the Australian dollar all gained against the common currency.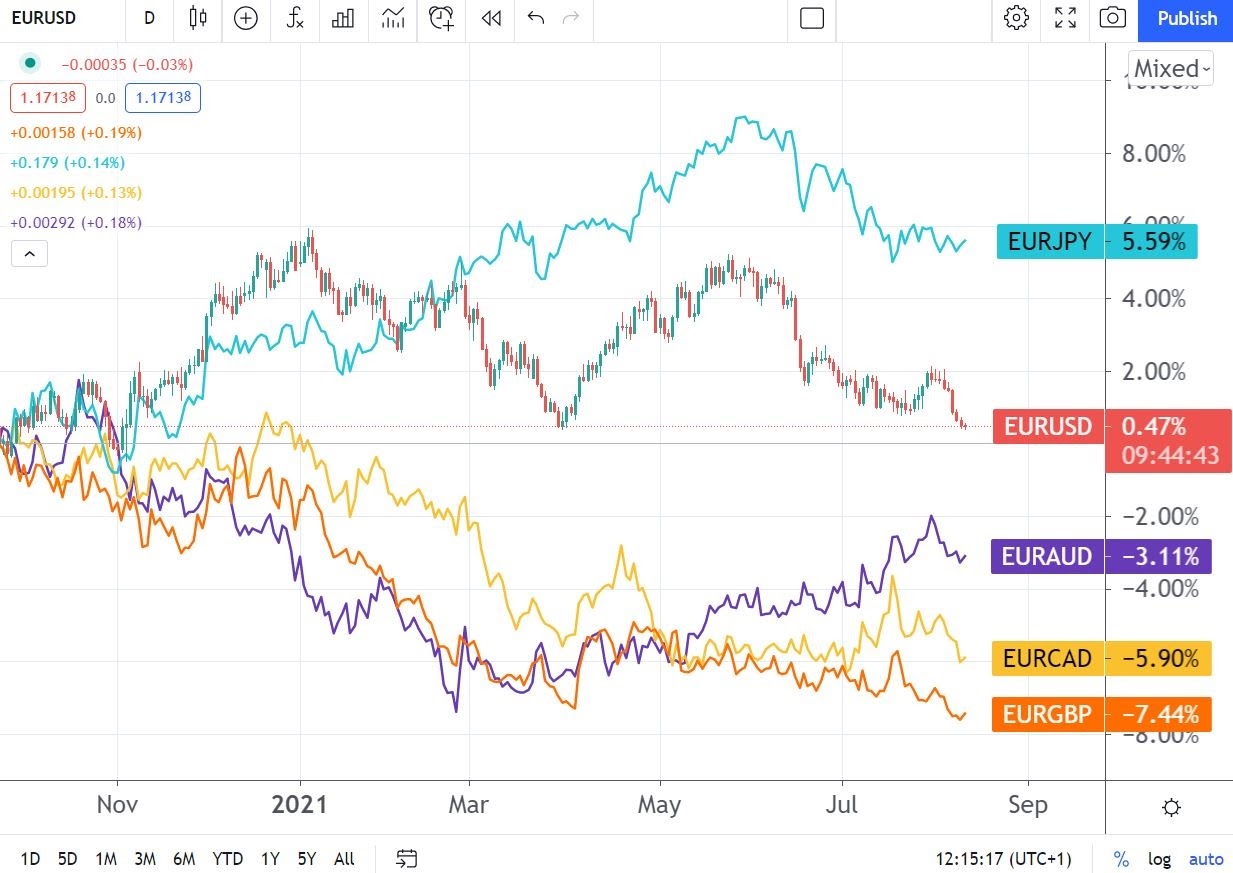 The election in September may help explain the euro's weakness. After all, it marks the end of the Merkel era (2005 – 2021), who will step down as Germany's Chancellor. She is seen as a pillar of stability for the Eurozone and Europe, and the uncertainty of what comes next is hurting the common currency.
2021 Floods Expected to Have a Limited Impact on Polls
Germany is the largest European economy and what happens in the federal election is critical for the years ahead. We may see an election that will shift the German fiscal policy, with a tremendous impact on the common currency. Or, we may see a coalition made up of three parties, leading to long-lasting negotiations and uncertainty.
Unlike the 2002 floods, the recent floods have a limited impact on growth outlook and election outcome. Despite the fact that the floods were one of the most severe natural disasters in the recent past, the insured losses amount to approximately 5 billion euros or roughly 0.1% of the 2021 German GDP.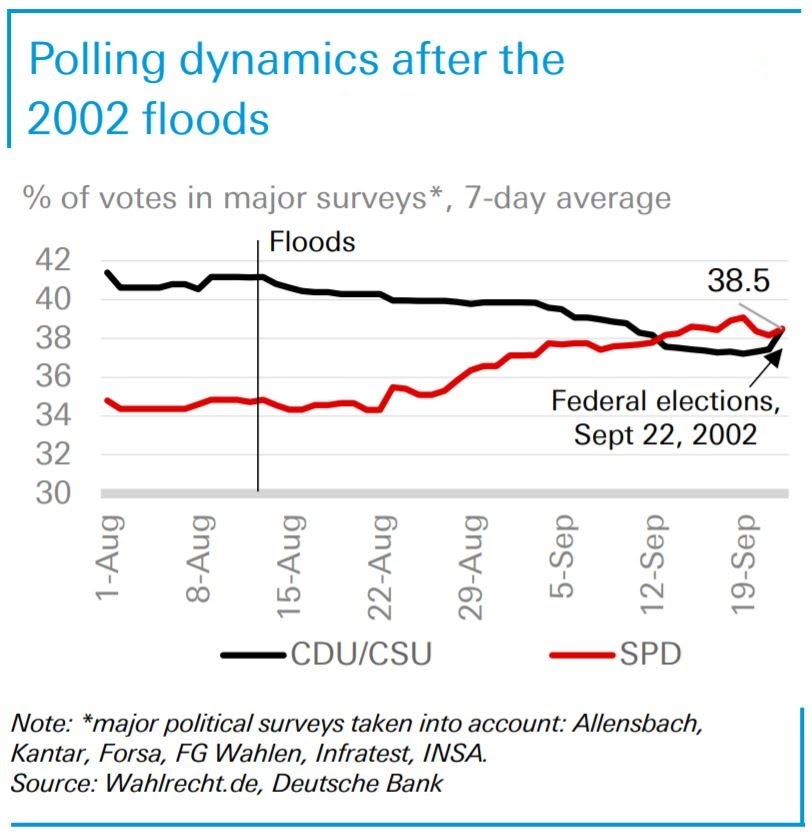 Inflation to Catch Most Attention
For Germans, inflation is a sensitive theme after the Second World War. The Bundesbank's (i.e., Germany's national central bank) voice in the European Central Bank (ECB) has recently warned about the rising inflation as the German saver is affected by the ECB's policies.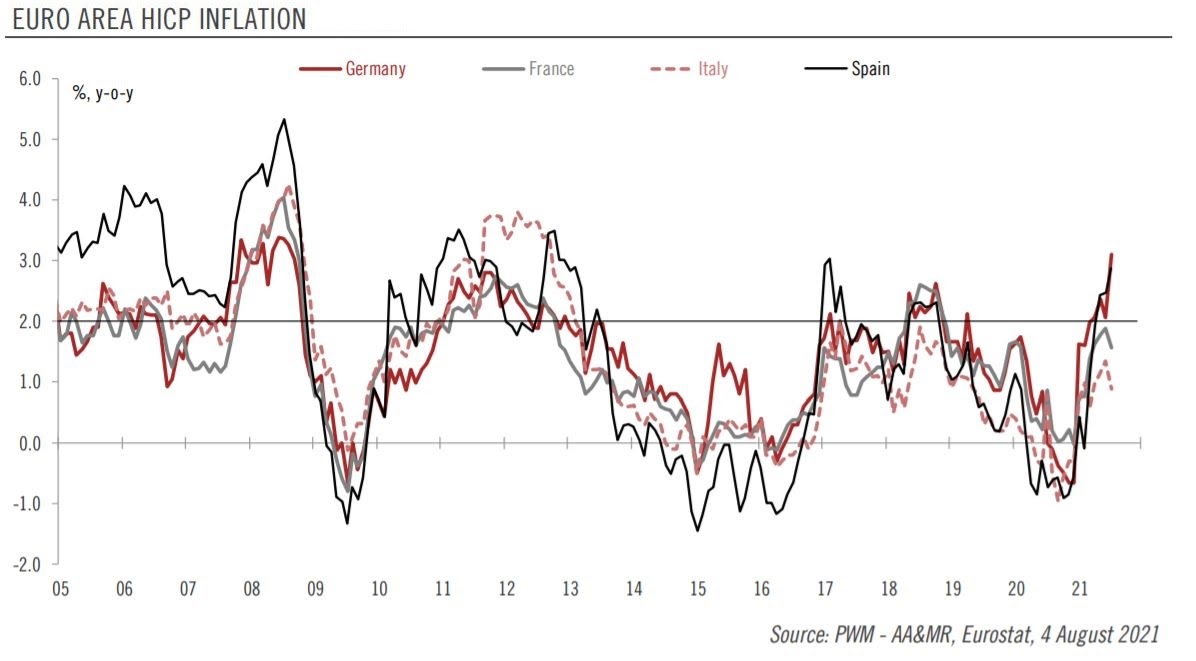 If we look at Germany's inflation during Merkel's era, we see it roughly in line with the ECB's definition of price stability – below, but close to 2%. The big question is – what comes next after the September federal election?