Euro In Focus This Week as the September ECB Decision Looms Large
The week ahead is full of important events, despite starting with a holiday in the United States. Traders focus on the euro and the ECB September meeting on Thursday.
The trading week may start slow as the United States and Canada are on holiday, celebrating Labor Day, but things precipitate starting with Tuesday. Three central banks (Reserve Bank of Australia, Bank of Canada, European Central Bank) are due to set and communicate their monetary policies this week in three consecutive days starting with Tuesday.
Out of the three, the European Central Bank's decision is the highlight of the trading week. Traders have bought the euro ahead of the central bank's decision on expectations that the bank may signal the end of the accommodative measures. The EUR/USD pair showed below jumped from its recent lows, reaching 1.19 last Friday.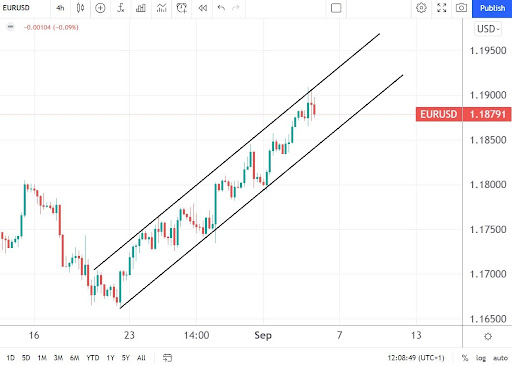 AUD, CAD, and the Euro
There is something for everyone to trade this week. Traders monitoring the Australian economy will find out on Tuesday what happens with the monetary policy as set by the Reserve Bank of Australia.
On Wednesday, the Canadian dollar traders will monitor the Bank of Canada's decision. The USD/CAD pair rallied lately, bouncing from 1.20 all the way to 1.29, on CAD weakness rather than the U.S. dollar strength.
The main event of the trading week is the ECB decision. Now that the Jackson Hole Symposium is behind us and the Fed made it clear that it won't hike the rates anytime soon but it will taper this year, the market's attention shifts to the ECB. Will the ECB announce the removal of accommodative conditions this Thursday? Sure enough, some euro traders believe so, if we judge by the recent strength seen in the EUR/USD and the EUR/JPY pairs, as they rallied from their lows.
Finally, the trading week ends with the Canadian jobs data. Coupled with the Bank of Canada's decision a couple of days earlier, the data should bring more clarity to market participants interested in the future direction of the Canadian dollar pairs.