Euro Dragged Down by German Federal Election Outcome
The common currency is weaker following the German federal election outcome. The German coalition talks could take months, and the uncertainty of who's running Europe's largest economy weighs on the common currency.
The German federal election was the main political event in Europe in the second half of the trading year. The outcome brings uncertainty due to the difficulty of forming a new government. Because the German economy is the largest in the Eurozone and the euro, the common currency, is affected by the election's outcome.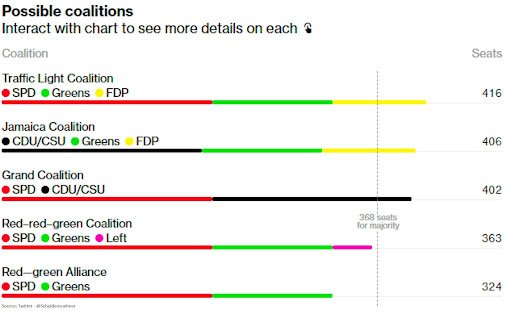 After 16 years of Angela Merkel's leadership, the market expected a tight election, and now the focus shifts to the coalition talks. Some say that they may take weeks or even months. For currency traders, this is important because the euro will have a hard time rallying until Germany has a functional government.
EUR/USD Bearish Price Action Continues
The price action in the EUR/USD pair was bearish the whole month. The bearish trend, as seen below, started from 1.19, and the pair kept forming a series of lower lows and lower highs.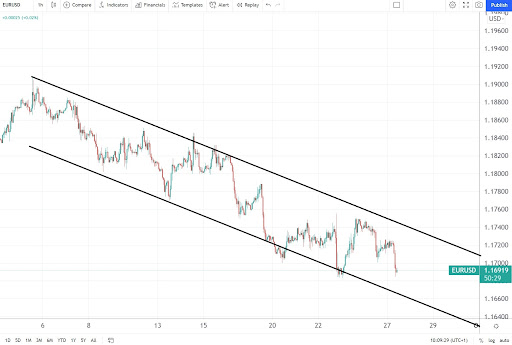 Most recently, the pair bounced from the 1.1670 area after the Fed's statement and press conference last week. A move below should trigger further weakness, and only a bounce above the FOMC highs of 1.1750 would see the bearish price action reversing.
All in all, the social-democrats narrow win over Merkel's block creates uncertainty for markets as both parties (SPD and CDU/CSU) argue that they should try to form a government. Until a solution is found, the euro remains a sell on bounces.