Canadian Elections May Prompt Bank of Canada to Raise Rates Sooner
Liberals won the Canadian elections, with possible implications for the Canadian dollar. New spending is set to increase the deficit and could prompt the Bank of Canada to raise rates sooner.
This week, traders must cope with four central banks announcements, but some other events are also important for currency traders. Elections always have a strong, durable impact on the currency market, as they often mean a shift in major trends. For example, when France elected Macron as President in 2017, the EUR/USD pair opened the new trading week with a higher gap, which remained open for years.
Two elections take place this week – one is behind us (i.e., the Canadian federal election), one is ahead (i.e., the German federal election). Both have the power to bring important market movements for the Canadian dollar and the euro.
In Canada, liberals won for the third consecutive time, and their win might prompt the Bank of Canada to raise rates sooner. They campaigned on a progressive agenda, with the main point being an increased deficit fueled by new spending. It is estimated that the deficit will increase by $78 billion and will trigger higher inflation by about 0.2%. Higher inflation is a sensitive case for the Bank of Canada, and one should not rule out a hawkish move sooner rather than later.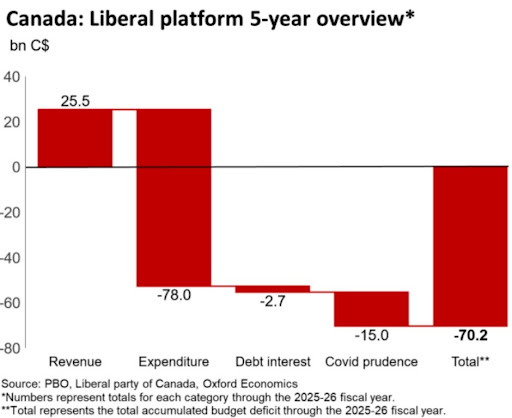 USD/CAD Technical Picture Remains Bullish
While the fundamental picture changed slightly bullish for the Canadian dollar, the technical one favours a higher USD/CAD exchange rate. The pair formed a possible inverse head and shoulders pattern as it bounced from strong support in the 1.20 area.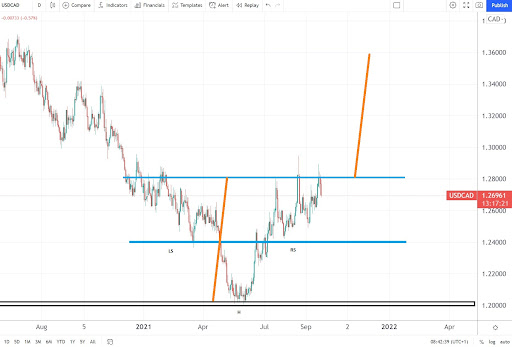 For now, the upside is contained at 1.28, while the first level of support comes at 1.24. A drop below 1.22 would invalidate the pattern and further supports the hawkish fundamental case signalled by the Canadian election.