BOJ Core Inflation Doubles YoY, Weighing on the JPY
The core CPI as measured by the Bank of Japan came out double as the market expected. The pressure on the Japanese yen (JPY) would likely continue.
Japan cannot remain indifferent to inflationary prices in the advanced economies, and recent data shows higher prices started to emerge in Japan too. The Bank of Japan (BOJ) Core CPI report showed that the prices of goods and services in Japan for the month of September have increased by +0.6% on +0.3% expectations.
The data is important because inflation in Japan has been low for decades. Even at this rate, it remains much lower than in other parts of the world (e.g., Euro area, the United States), but it may be just the start of a new trend higher.
At the same time, wholesale prices have reached a 13-year high in September, thus fueling further pressure on consumer prices in the months ahead. As such, the pressure on the Japanese yen is unlikely to ease anytime soon.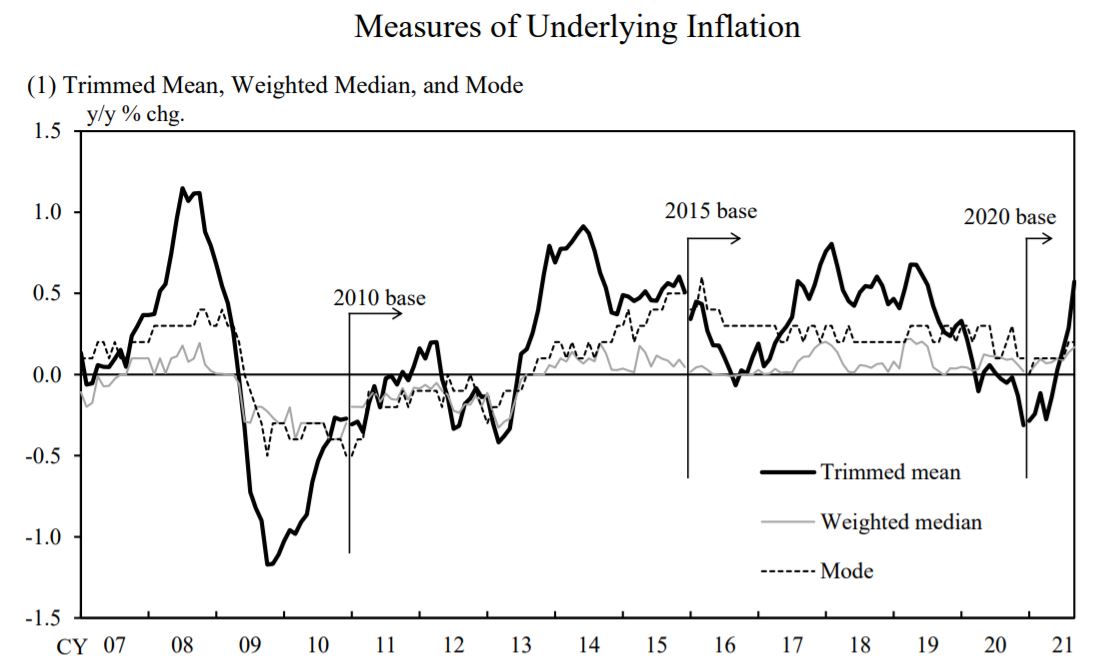 USD/JPY Sitting at 2021 Highs
One of the strongest trends seen in the currency markets this year was the rise in the USD/JPY exchange rate. Right from the start of the trading year, the pair broke higher after a falling wedge pattern ended. From that moment on, the pair did not look back anymore and simply trended higher.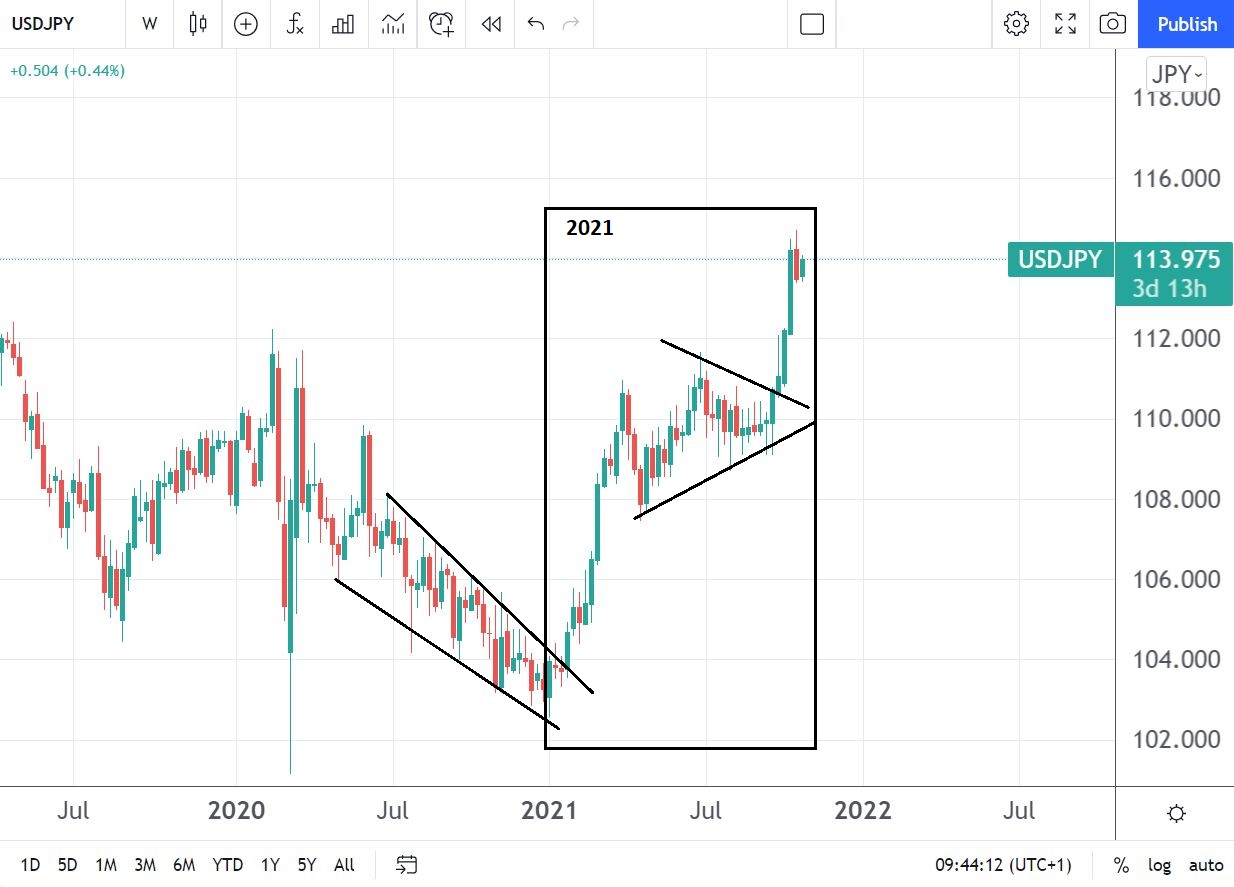 During the summer month, the USD/JPY formed a triangle that acted as a continuation pattern. Such a triangle usually appears as part of a pennant formation, with the measured move suggesting more advances are possible. Now that inflation shows its teeth in Japan, the pressure on the Japanese yen is likely to stay for the months left until the end of the trading year.