Australian Dollar Seen Lower Ahead of the Employment Data
Australia faces more hurdles due to the coronavirus lockdowns. Employment likely declined on the month, but the question is how much. Traders expect -46,000 jobs to be announced on Wednesday.
The Australian dollar has retreated lately. It peaked at 0.80 in March and now trades several big figures lower.
Ahead of the employment data to be released on Wednesday, the Australian currency remains weak. Despite falling more than six hundred pips in the last four months, it appears that there is still more room to go.
Fundamentals do not help. The Australian economy is back in lockdown mode following the recent coronavirus developments. As such, the market expects the unemployment rate to rise to 5% from the current 4.9%, and the economy to lose 46,000 jobs.
But, the risk is we will see more jobs being lost. The vaccination effort in Australia is not rising at levels seen in Europe or the United States, so the local currency looks weak from a fundamental perspective compared to its peers.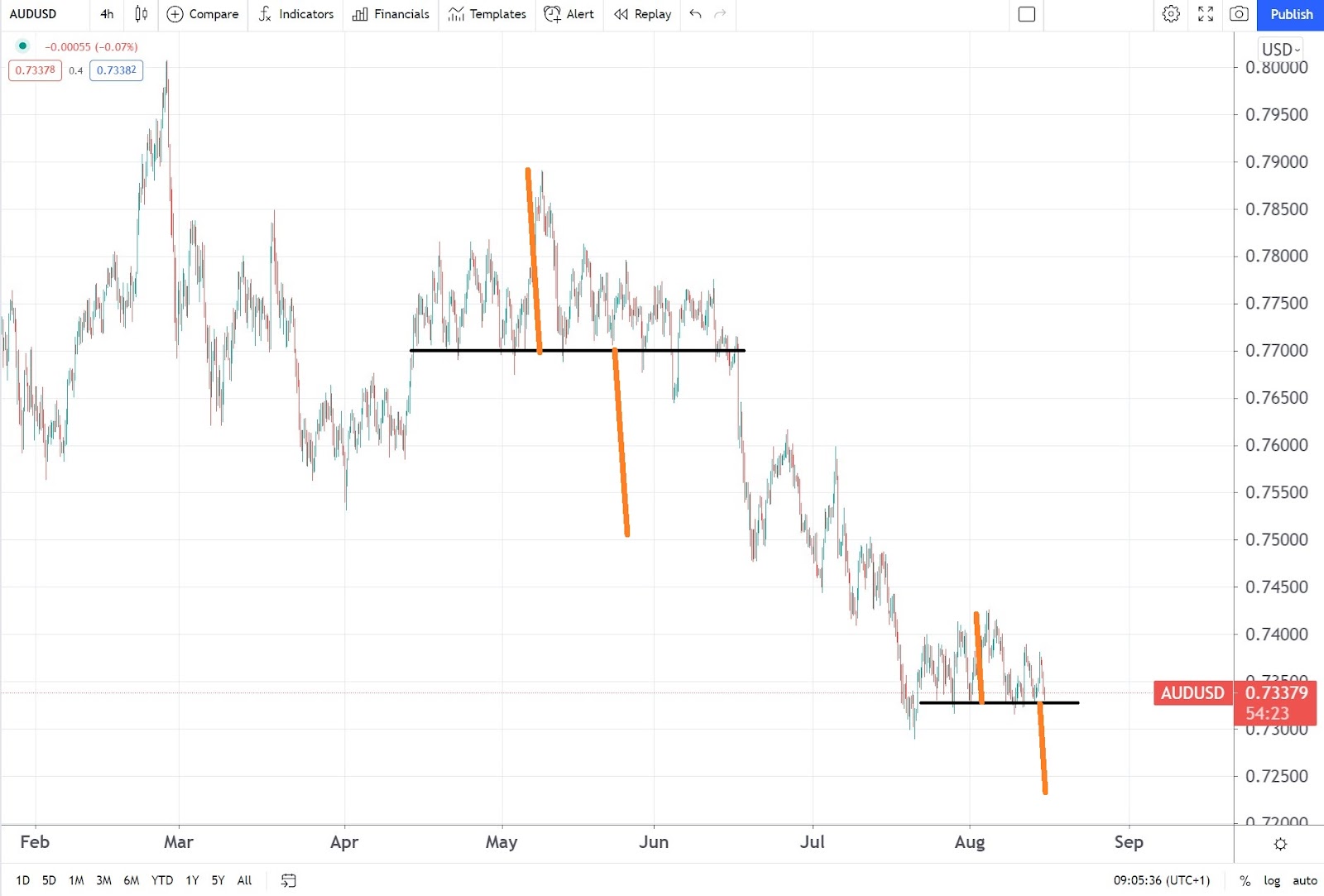 The Technical Picture Remains Weak
While the fundamental picture is weak, so does the technical one. The decline from the 0.80 resistance area led to a series of lower lows and lower highs, typical for bearish markets.
Moving forward, the danger is that the market will fall below the recent low. The pattern seems similar to the one formed in May and June. As such, a daily close below 0.73 puts further pressure on the Australian dollar.
The bearish bias will likely persist unless the market turns and closes above 0.74 on a daily basis. Such a move would dissipate some of the bearish bias, although sellers will likely step in on any bounce.
All in all, the Australian dollar remains under pressure ahead of the employment data. The move lower in the AUD/USD exchange rate may also trigger a sharp move higher in the EUR/AUD cross.