A Bullish Case for Gold and Gold Miners
Gold and gold miners underperformed during the COVID-19 pandemic and the period of higher inflation. Gold miners trade at the cheapest fundamental multiples in many years and generate a higher free-cash-flow yield than inflation.
The price of gold reached a new all-time high in the summer of 2020 as investors bought it as a precautionary measure against central banks printing money. It traded briefly above $2,000, but it was unable to hold to such levels.
While inflation kept rising, gold kept falling, finding support in the $1,700 area and simply consolidating in 2021. The lack of action in the price of gold despite rising inflation has led investors to flee to other assets considered more attractive. But the current trading environment may end up being perfect for gold and gold mining companies.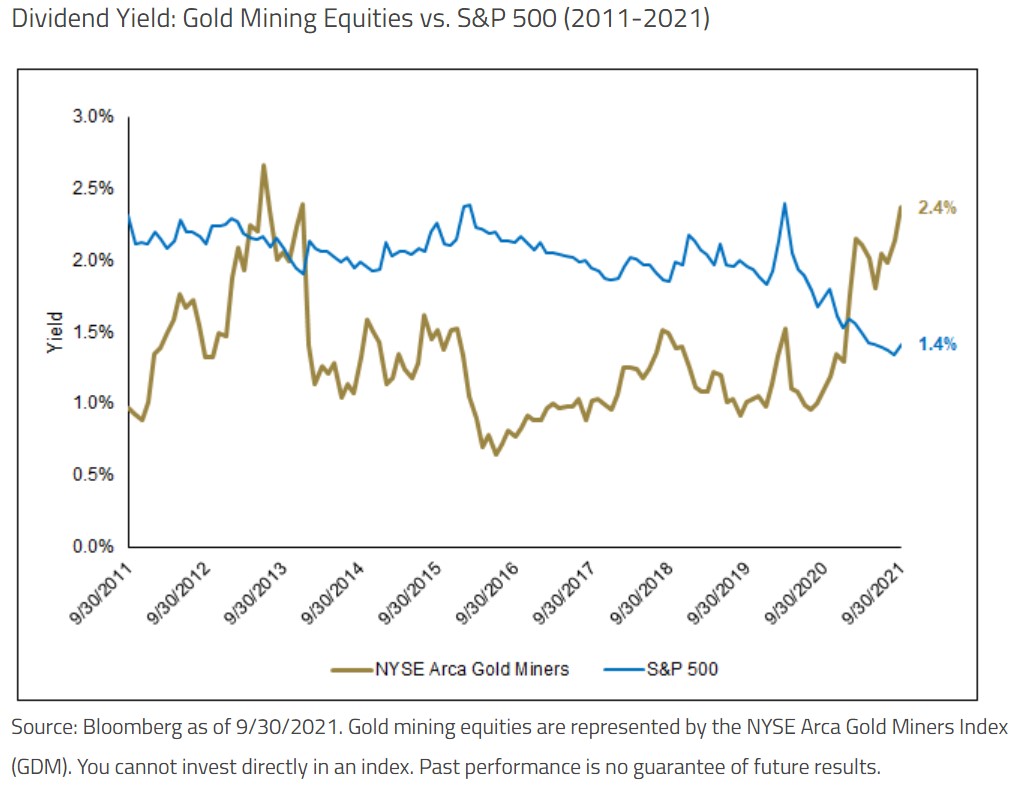 Why Gold May Be Attractive At Current Levels
The bullish case for gold is based on thinking differently than the current narrative. For instance, the markets seem to agree that tapering is different than raising interest rates, but in essence, tapering is a form of monetary tightening. The slowing down of asset purchases reduces the monetary stimulus and an intermediary step until the actual rate hikes.
How About Gold Miners?
The gold mining companies trade at a free-cash-flow margin higher than 25%. In other words, over 70% of the top fifty gold and silver mining companies are profitable on a free cash flow basis.
Moreover, in aggregate terms, the same companies trade at the highest free-cash-flow yield in history. Furthermore, gold miners offer higher dividend yields than the S&P 500 – 2.4% vs. 1.4%.
Is it time to buy gold? If we judge by the Bank of Canada's actions, it appears it is. The central bank secretly added 100 tonnes of gold reserves after not holding any for decades.